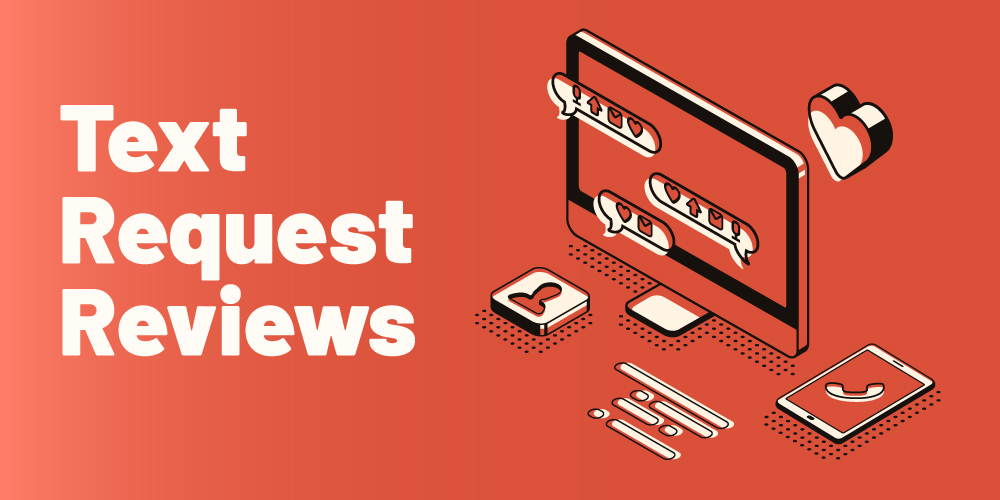 Text Request Reviews: A Comprehensive Guide with Details, Features & Alternatives in 2023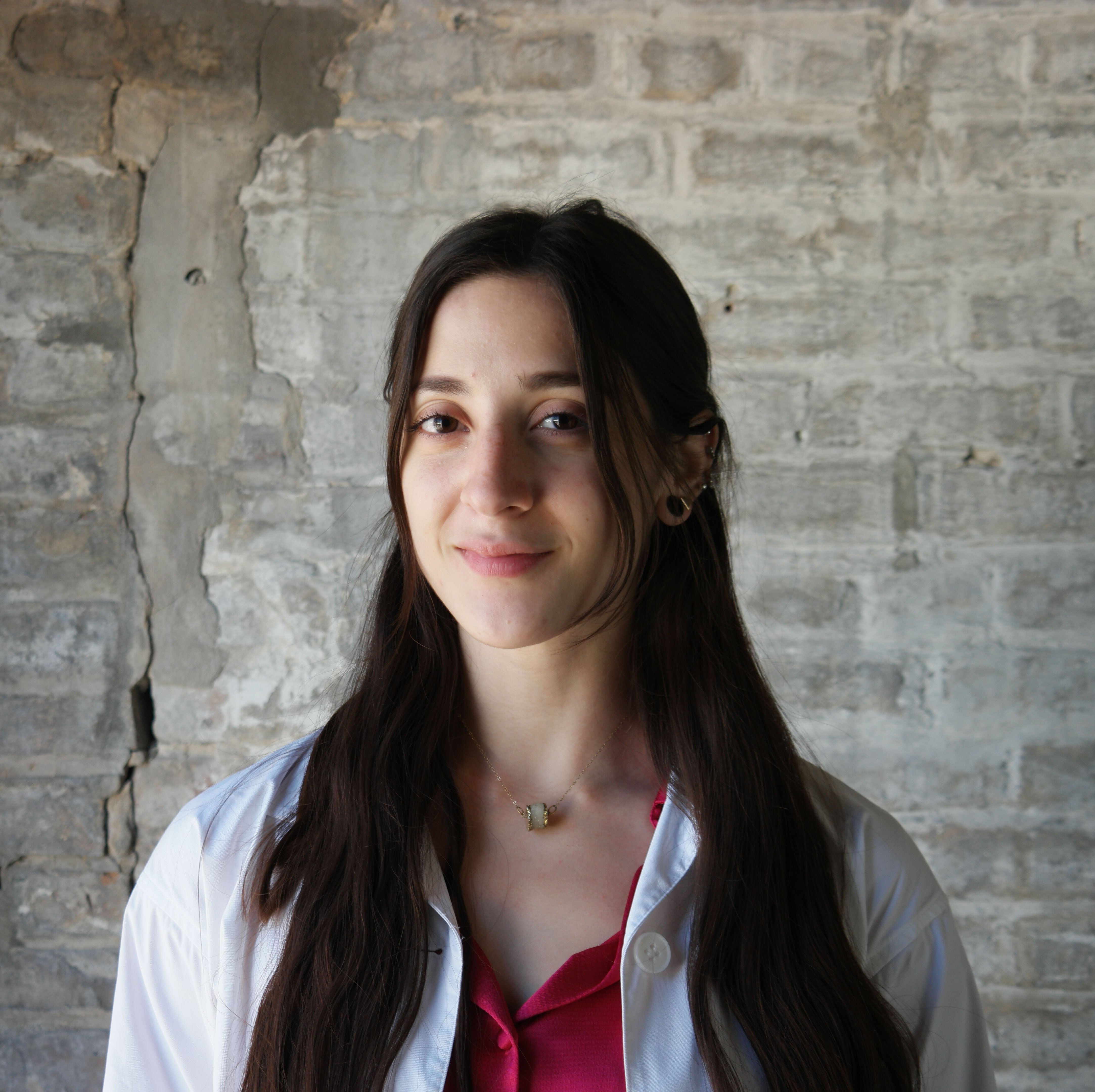 Written by Erika M. Torres •
Aug 25, 2021 •
Distribution is founded communication, whether it's internal, from employee to customer, or between you and your leaders, without optimal communication you can't run effectively. And there are many high-quality platforms available to distributors to build stronger communication and optimize their businesses. One frequently used across North America is Text Request.
In this review we'll take a close look at Text Request, the value it brings to your business and its pros and cons. Then we'll introduce Prokeep as an alternative so you can make a decision on which platform best suits your business needs.
If you don't have time to read the full guide when you consider your needs and budget Prokeep may be the better choice for you.
Get a demo with the leading Text Request alternative right now.
What Is Text Request
Text Request is a business messaging platform that allows you to text from your office phone number directly on your computer. This way you can communicate with customers instantly, and get responses faster.
Text Request Key Solutions & Features
When considering communication software, the products offered will make a difference in your team's productivity. Text Request offers several features under their umbrella product Business Messaging — allowing you and your team to field text messages coming into your business phone line.
Business Messaging
Through business messaging, your team can operate from one inbox and receive and send text messages to your customers. This allows you to receive orders, answer questions, and complete business tasks with the press of a button.
Business messaging allows you to text and chat with customers and team members from one business inbox equipped with 3-level notifications, escalation emails, after-hours rollover alerts, message archives, and emailed productivity reports. You can text customers screenshot quotes, drive 4x - 8x higher engagement rates, and surprise and delight with rewards and incentives for their purchases and customer loyalty. Business messaging is easy to integrate, Connect your CRM and ERP systems to trigger system-based communications and leverage integrated data.
Text Request Features
Text Request is equipped with useful features that enable you to communicate with customers better. These features include:
Mobile Apps
The downloadable mobile apps allow your team to message customers on the go. This way you can spark customer conversations everywhere you go with Text Request's applications for iOS and Android.
Desktop Access
The ability to message customers through a desktop computer creates a seamless workflow as employees can answer questions and address customer needs while fulfilling other tasks. Text Request offers desktop access so your team can do just that.
Integrations
With Text Request's integrations, you'll be able to pull text into your workflows, automation, and daily tasks with our pre-built connections. Creating a seamless adoption process and continuing to keep your functions efficient.
SMS Chat
Spark more sales conversations from your website with our texting web chat widget, and make follow-ups a breeze. Through this feature, you can send messages through your counter computer which will translate to a text message on the customer end.
Chrome Extension
Your no-code texting integration for the entire web. Use click-to-text to engage sales leads and manage responses anywhere online.
Multiple Dashboards
Give every rep or location their own business line to text from. Each dashboard gets its own contacts, settings, users, and more.
Text Request Key Solutions
Text Request empowers you to take on the toughest challenges in the workforce with an efficient means of communication. With texting, you're able to reach customers instantly without interrupting your workflow, enabling you to serve them better than ever before. Text Request provides several solutions to equip you to overcome difficulties every day.
Lead Generation
With Text Request's lead generation solution, you can capture and convert more qualified leads to make the most of your marketing budget. This simplifies the process of converting leads and streamlines your business's growth.
Scheduling
The scheduling solution creates a clear, simple space for you to plan your business meetings. With the scheduling feature, you can fill your calendar with ease, and ensure everyone shows up.
Collections
Text Request allows you to collect revenue from customers through text, cutting back on time and lessening the possibility for error. This feature empowers you to take back your time, money, and sanity by texting for collections and bill pay.
SMS Marketing
Broadcast marketing capabilities allow you to communicate updates and promotions to a large group of customers at once. Through this solution, you will connect with any of your contacts fast to drive traffic, sales, and sign-ups.
Sales
Text Request's sales-driven software turns your workforce into a deal-closing machine. This platform is created for teams to win more deals and crush quotas, pushing business growth. Text Request's Sales solution allows you to:
Book more meetings. Follow up with leads and share calendar links with ease to get conversations on the books in seconds.
Grab prospects' attention. Engage your contacts with speed and efficiency, get that update, and make that next step happen now. Toss in images and links for extra attention-grabbing.
Bring deals home. Move more prospects across the finish line faster with an SMS Solution. Even send invoices and contracts.
Re-engage cold leads. Text one or thousands of old prospects at a time to refill your sales pipeline.
Text Request Reviews
Text Request reviews exist on a few different external sites, the vast majority of which are very positive. We were able to find two sources for reviews detailing customer experiences using Text Request.
"Text Request customer service personnel are top notch. Could not ask for a more responsive and helpful customer service & technical support team." - Patrick, Eanes Heating and Air Conditioning.
"Everyone keeps their phones next to them at all times, so we know our messages are seen." - Abbey Rice, Communications Coordinator.
Many reviews expressed positive feelings about Text Request's good service and means of boosting productivity. We found reviews on a few different popular websites.
Trust Pilot - 4.5 stars
Trustpilot is a reliable source of customer reviews. On Trust Pilot, Text Request received 99 reviews giving it an overall rating of 4.5 stars. A common point of satisfaction is Text Request's great customer service.
Featured Customers - 4.8 stars
Featured Customers is a frequented site for reviews, on which Text Request had 1518 total user ratings, 905 testimonials, and 613 case studies. The company received an overall rating of 4.8 stars.
Text Request Pros and Cons
Text Request comes with a handful of advantages and disadvantages. Note what is most important to your business's needs when choosing a technology when deciding on utilizing Mobilco or one of its alternatives.
Text Request Pros

Cost-effective
Peer-to-peer texting
Solutions include:

Lead generation
Scheduling
Collections
SMS marketing
Sales

Messaging features Include

Integrations
Mobile Apps
SMS chat
Chrome extension
Multiple dashboards

Streamlines workflow
Centralizes communication
Serves all offices

Text Request Cons

Not designed for distributors
Not SOC 2 Compliant
Implementation may be complex
Text Request Alternatives
Text Request is a widely used messaging platform that empowers users to do business faster. However, depending on your industry and preferences, there may be better options for you.
Prokeep
Prokeep is a sales and customer experience software built for wholesale service distributors. Prokeep grows relationships and business by turning communication into commerce; adding sales through a connected CRM and payment solution, improving customer experience through centralized communication, and adding productivity through systems automations.
Moblico
Moblico is a text messaging platform that lets you text as a team from your office number directly on your computer or wherever you work.
Podium
Podium is a marketing and communication platform that uses text messaging to help local businesses improve their online reputation, convert more leads, and retain more customers.
Ring Central
Ring Central enables you to take calls, video meetings, and messages from your preferred mobile devices with RingCentral.
Choosing the Right Communications Partner
There are many components to consider when choosing the software that is right for you. Each tool is equipped with different capabilities, and tendencies, as well as different price points. Depending on your situation, Prokeep may be the best alternative for you.
Prokeep: the best Text Request alternative
Prokeep is a highly regarded, cost-effective, communication software. Unlike Text Request, which serves office workers across industries, Prokeep is built for distributors. Prokeep text enables your branch's main phone line and allows customers to send in messages, questions or orders, enabling your team to do business faster. Prokeep offers your team all the benefits of Text Request, in a simple, easy-to-use design that will take very little time to implement.
Check out our product overview to learn more about the features below.
Built for Distributors
Focusing on wholesale distribution has allowed Prokeep to create a product specifically designed to empower distributors to better meet their contractor's needs. Prokeep is easy to use, easy to implement and will allow you to perform business functions all in one centralized channel tailored to your business. With no mandatory apps to download and a user-friendly interface, Prokeep is one of the easiest software`s to bring on and will empower your team to scale revenue in a fraction of the time.
Prokeep's product roadmap is and always will be determined by the feedback and growing needs of distributors to become a centralized workspace, for doing business. Prokeep's mission is to enable all tasks to be completed on one screen. This includes managing communication via text, email, and fax; accepting payments through the app; and managing all customer relationships in a centralized Prokeep CRM. Prokeep is built for distributors, designed to solve difficulties you face every day and make closing deals a seamless process.
Prokeep - a centralized service software platform
Prokeep's features are all included with your subscription to Prokeep plus, allowing you to take advantage of the platform with no additional purchase or download. With just your subscription to Prokeep, all of its unique solutions tailored to distributors will be included, reducing implementation time and the inconvenience of adding new products. You will also not need to rack up additional costs by adding attributes to the platform.
Prokeep carries a suite of features, designed to boost your productivity and empower your team to serve your customers better. No additional purchase is required for you to take advantage of Prokeep's full capabilities and unlike Text Request, these solutions are designed for distribution. This way you get the most out of your purchase and your team is able to optimize productivity without the trouble of onboarding new products.
Prokeep creates a centralized workspace for all business communications. With individual contact cards on one platform, your employees can carry out conversations internally or externally, without having to exchange personal cell phone numbers. This allows your business to take ownership of every work-related communication and builds visibility.
Prokeep's desktop access
Like Text Request, Prokeep allows your team to send messages from their counter computer through one prokeep account. This way your sales team is not limited to using their mobile device and can choose which is the most convenient workspace for them.
Many office workers face similar difficulties to those common in the distribution industry, however, utilizing a program that is designed for distributors helps you address your unique challenges in doing business with contractors.
With Prokeep's desktop access, your team is able to better utilize Prokeep's features. they are able to receive images from customers and enlarge them significantly, making it easy to read part numbers or discern an unclear photograph. Through web connect, customers can submit questions and orders from any page on your website directly to the counter through prokeep. This brings the messages straight to your counter computers, for your team to address.
Prokeep's Internal Messaging
Prokeep offers your team an internal messaging dashboard, where they can connect with each other instantly and collaborate with ease. Internal messaging is a designated, unified channel for communication within your organization. With an internal messaging platform, employees can send a message in seconds, to any company member without needing personal contact info.
Prokeep's User-friendly design
Prokeep is incredibly easy to use and implement. With its straightforward design, even those who struggle with learning new technologies will be able to use Prokeep to its full potential in a matter of days. Technologies often race to bring the most value to their customers, but lose sight of the clarity and ease of use that comes with a simple, user-friendly design. For distributors who are constantly flooded with customers, an easy-to-use software will bring no added stress during use or implementation.
Like Moblico, Prokeep has a mobile app your team can add to their phone, this way they can take orders or answer questions from a centralized communication channel while on the go. Prokeep's app however is very simple in design, similar to its desktop access, making it easy to use and easy for you to implement.
Breaking down silos with Prokeep
Through Prokeep's unified channel for communication, your business will be better connected. Prokeep serves as a dashboard for every work-related conversation, creating visibility on past and present interactions with customers. This way if a customer typically does business with one employee, and that individual happens to be out of the office, another employee is able to resume the conversation with complete transparency of what was previously discussed. Managers are also able to view conversations to better support their teams, creating a greater work environment and customer experience.
Prokeep enables your team to message anyone internally or externally from the business account. With individual contacts for employees and customers, Prokeep offers your employees a quick and efficient means of contact with anyone internally. They can message one another eliminating the need for cell phones at work, and gaining a faster response time. This connects your team better than emails ever would.
With improved internal communication, no longer will employees feel they are operating in silos, disconnected from your organization. With Prokeep you can ensure that every team member feels supported and has an easy means of succeeding at their work.
Prokeep's recent SOC 2 Compliance
Prokeep recently gained its SOC-2 certification, demonstrating its security and reliability as a communication software. More and more distributors are choosing to modernize in order to stay ahead, security risks become more prevalent. Choosing tools with this certification ensures that your company data is safe and that you are not bringing on any additional risk to your business. Now that Prokeep is SOC-2 certified you can be certain that as you better communicate with customers, your information is safe and secure.
What is SOC 2 compliance?
SOC 2 is an auditing process that ensures and certifies a service provider in safely storing and managing a company's data. This was developed by the American Institute of Certified Public Accountants (AICPA) specifically for those services that store data in the cloud. Using a technology that is SOC 2 compliant ensures that incorporating this new tool isn't bringing on additional risk to your business.
SOC 2 is based on a set of guidelines, ensuring the software can defend itself against breaches. A SOC 2 report also brings to light how a system manages its data and how well it abides by the following trust principles:
Security:

the protection of data against unauthorized access.

Availability:

the availability of the system, products or services.

Processing integrity:

whether or not a system achieves its intended purpose.

Confidentiality:

whether or not data is restricted to a particular group of individuals, as opposed to accessible by everyone.

Privacy:

the system's collection and storage of personal information.
Text Request vs. Prokeep, and overview
There are crucial factors to weigh when deciding which software is best for you. If you are still unable to decide, here are a few things to consider.
What industry is it built for?
Text Request's mission is to empower your staff in closing deals and growing your businesses. Through mobile engagement and SMS marketing solutions, Text Request is supporting business owners across industries in making sales and communicating faster.
Prokeep is a communications software built for distributors. Designed to your team in serving their contractors, focusing in on distribution has allowed Prokeep to best tailor their product to serve the specific needs of distributors across North America.
Prokeep Pros

Cost-effective
Built specifically for distributors
User friendly
Centralizes communication
Streamlines workflow
Features are included in your subscription
Branch texting
Easy-to-use Mobile app
Internal Messaging
Announcements
Web Connect
Messaging API
Your team can message from the counter computer
Your customers do not need to download an app to text your branch
SOC 2 compliant

Prokeep Cons

No payment option
No loyalty rewards
Apps are not custom-built for you
Not designed for other industries
Conclusion
Both of these technologies are reliable, frequently used tools that you can use to grow your distribution business. Through this review, you can understand that using communication technology will streamline your productivity and enable your team to close deals.
Our advice would be to get a demo of both tools, and carefully consider which software if better for your business and its needs.
Prokeep: The Best Moblico Alternative
While both softwares are acclaimed and will help your business streamline workflow, Prokeep may be the best option for you and your business.
Prokeep will be the best choice for your business if:
You want the least amount of implementation time possible
You want your team to have the option to send messages from the counter computers
Want to utilize internal communication within your team
You want to make communication as easy as possible for your customers: no app they need to download
You want an easy, seamless way to scale revenue and make sales faster
Get a product overview of Prokeep at www.prokeep.com/product