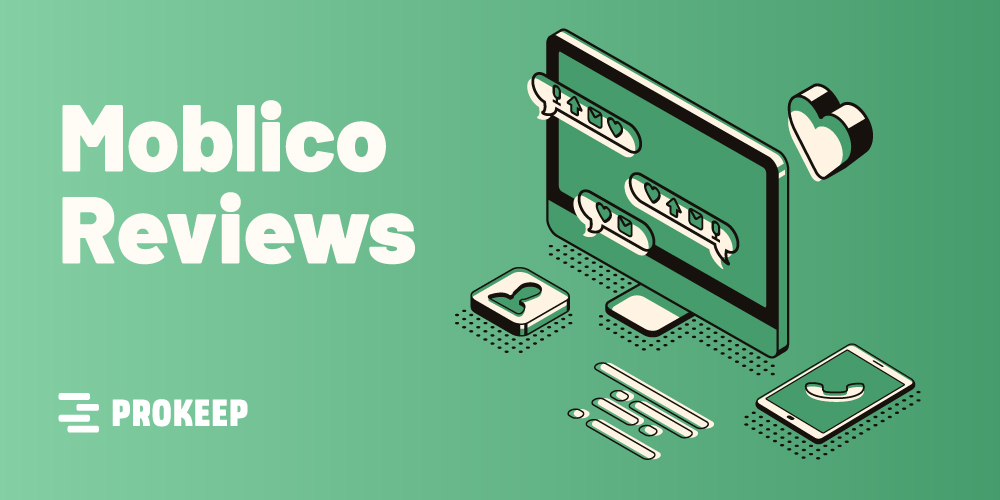 Moblico Reviews: A Comprehensive Guide with Details, Features & Alternatives in 2023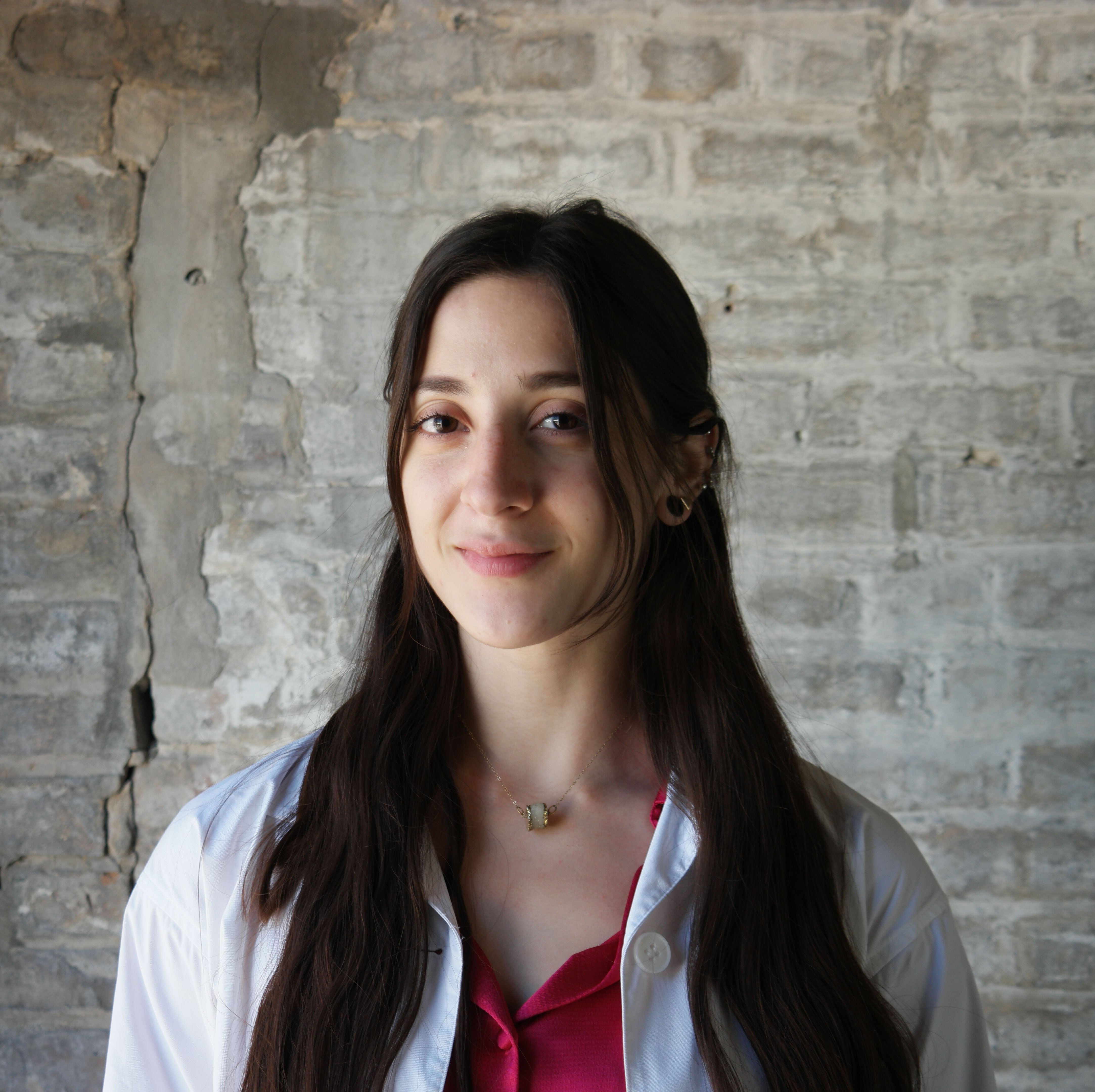 Written by Erika M. Torres •
Aug 01, 2021 •
Last Updated: Jan. 30, 2023
Your distribution business is founded on communication, whether it's internal, from employee to customer, or between you and your leaders. There are many high-quality software tools available to distributors to build stronger communication and one that is frequently used is Moblico.
In this review we'll take a close look at Moblico, the value it brings to your business, and its pros and cons. Then we'll introduce Prokeep as an alternative so you can make a decision on which platform best suits your business needs.
If you don't have time to read the full guide, depending on your needs and budget, Prokeep may be a better option for your business.

Get a demo with the leading Moblico alternative right now.
What Is Moblico
Moblico is a mobile communication tool that allows you to text your customers and do business faster. With a mobile communication tool like Moblico, customers can text the same number they've been calling for years with questions or orders. This allows your team to service customers in a fraction of the time it would take to answer the phone.
Moblico Key Products
When considering communication software, the products offered will make a difference in your team's productivity. For an additional purchase, Moblico offers several products for you to choose from that each providing opportunities for you to do business better. Having the option to purchase the products you need keeps Moblico cost-effective, as you can reduce your cost by selecting only those that you believe are necessary for your business.
Business Messaging
Through business messaging, your team can operate from one inbox and receive and send text messages to your customers. This allows you to receive orders, answer questions, and complete business tasks instantly.
Business messaging allows you to text and chat with customers and team members from one business inbox equipped with 3-level notifications, escalation emails, after-hours rollover alerts, message archives, and emailed productivity reports. You can text customers screenshot quotes, drive 4x - 8x higher engagement rates, and surprise and delight with rewards and incentives for their purchases and customer loyalty. Business messaging is easy to integrate, Connect your CRM and ERP systems to trigger system-based communications and leverage integrated data.
Targeted Broadcasts
With this product, you are able to create customized SMS, MMS, or email messages and push them out to target populations of customers. With targeted broadcasts, you can alert a large group of customers of changes. Moblico will provide you with a dedicated number for your Broadcast Messaging program as well as unique keywords to direct your messages to opt-in customers and employees.
You can also program messages to automatically trigger based on weather events in targeted geographic locations or activities in CRM, ERP, and eCommerce systems.
Custom Mobile Apps
These days there's an app for everything. Moblico can offer a custom, tile-based, mobile hybrid framework interface app to work from, that your team and your customers download onto their phones. Once downloaded, customers can put in orders, send messages, and receive personalized content through the mobile app.
The app is powered by Moblico's cloud-based Marketing Engine platform which gives marketers all the tools needed to easily personalize the app user experience.
Automated Notifications
With automated notifications, you can send alerts right to your customer's phone at any time. These notifications will come to them via their mobile app and will alert them of new messages, payments, or any change you'd like to make known.
With automated notifications, customers will get the message fast. 90% of mobile notifications are opened within 2 minutes, unlike emails that get lost in spam folders and generate less than 20-30% open rates.
You can get the most out of your ERP, CRM, eCommerce, and Pick-Up Lockers with timely, accurate notifications integrated with Moblico's one Team Inbox and Targeted Broadcast tools.
Mobile Payments
Moblico is a secure platform that allows for contactless payments through the app, cutting down on labor time and effort. Agents send payment details to customers via a link, which customers click, pay then receive confirmation. This makes payments easy and seamless.
Moblico customers are able to process payments conveniently, faster, and seamlessly. The Mobile Payment system does not require any connection or involvement of a business's primary merchant account. Through Moblico, users instantly establish a new account with CardConnect AIP to facilitate payments through Moblico's Business Messaging platform.
Loyalty Rewards
Loyalty rewards are incentive tools to reward customers for their loyalty and consistent business with you. This program rewards customer loyalty and encourages them to return. With Moblico's loyalty rewards, you can set reward points for purchases, engagements, performance, attendance, referrals, or anything else that occurs at your company
Moblico's Loyalty Rewards drive engagement and behavior that help you grow your business. Moblico provides the tools you need to incentivize, reward and delight your customers and employees. Rewards not only motivate your customers to buy more and your employees to do their work, but they can also motivate them to stay longer with your organization.
How Loyalty Rewards work:
Reward points for purchases, engagements, performance, attendance, referrals… anything at tracked by individual and/or company
Choose rewards you want to offer – select from over 150 eGift cards or offer your own rewards
Redeem points towards rewards from your custom mobile app or responsive web page
The program is 100% automated – no more cards in your desk drawer!
It's easy to set up and includes detailed reports.
Moblico Reviews
Unfortunately, there aren't many online reviews for Moblico. However, based on our findings, much of the reception has been positive.
Google
Moblico received one five-star rating on google, with a very positive written review referring to the company as having "some of the most knowledgeable folks in Marketing."
Facebook
Moblico received two five-star reviews on Facebook, though one is likely spam.
Featured Customers
Moblico received 2005 user ratings on Featured Customers, giving the company an average of 4.5 out of 5 stars. These reviews, however, remain behind a paywall with the latest free review dating back to 2015.
Moblico Pros and Cons
Moblico is widely used by distributors and comes with a handful of advantages and disadvantages. Note what is most important to your business's needs when choosing a technology when deciding on utilizing Mobilco or one of its alternatives.
Moblico Pros

Cost-effective
Offers you the option of buying the products you think you need
Products include:
Streamlines workflow
Centralizes communication
Custom app built for you
Complete control of the Mobile App's content
Serves the entire construction industry

Moblico Cons

Products are white-labeled from other software providers which may cause issues.
The Interface isn't centralized for ease of use
Mobile app is complex and confusing for users
Your customers will need to download an app to use some features
Each feature is an additional product you will have to purchase
Not SOC 2 compliant
Not built specifically for one industry
Moblico Alternatives
When looking at communications software to implement you'll need to ensure you're selecting the right one for your business. Here are some of the most popular Moblico alternatives for you to consider.
1. Prokeep
Prokeep is a texting platform built for distributors that text enables your main phone line. With Prokeep customers can text in orders or questions to the same number they've been calling for years, and your team can respond from their counter computers or mobile devices.
2. Podium
Podium is a marketing and communication platform that uses text messaging to help local businesses improve their online reputation, convert more leads, and retain more customers.
3. Ring Central
Ring Central enables you to take calls, video meetings, and messages from your preferred mobile devices with RingCentral.
4. Text Request
Text request is a text messaging platform that lets you text as a team from your office number directly on your computer or wherever you work.
Choosing the Right Communications Partner
There are many factors to weigh when selecting the software that is right for you. Each tool is equipped with different capabilities, and tendencies, as well as different price points. Depending on your situation, Prokeep may be the best alternative for you.
Communication Software built for distributors
Prokeep is another highly regarded, cost-effective, communication software built for distributors.
Prokeep text enables your branch's main phone line and allows customers to send in messages, questions or orders, enabling your team to serve them faster. Prokeep offers your team all the benefits of Moblico, in a simple, easy-to-use design that will take very little time to implement.
Check out our product overview to learn more about the features below.
Prokeep's vision - Mission Control for Distributor Communications
Focusing on wholesale distribution has allowed Prokeep to create a product specifically designed to empower you to better meet your contractor's needs. Prokeep's product roadmap is and always will be determined by the feedback and growing needs of distributors to become a centralized, one-stop-shop, for doing business. Prokeep's mission is to enable all tasks to be completed on one screen. This includes managing communication via text, email, and fax; accepting payments through the app; and managing all customer relationships in a centralized Prokeep CRM.
Prokeep serves to empower distributors to not only create a better experience for their customers but to optimize productivity and scale revenue faster.
Prokeep - a centralized service software platform
Unlike Moblico, with Prokeep plus you can access nearly all of Prokeep's features without purchasing additional products. With just your subscription to Prokeep, all of its unique features will be included, reducing implementation time and the inconvenience of adding new products. You will also not need to rack up additional costs by adding attributes to the platform.
Prokeep carries a suite of features, designed to boost your productivity and empower your team to serve your customers better. Unlike Moblico, no additional purchase is required for you to take advantage of Prokeep's full capabilities. This way you get the most out of your purchase and your team is able to optimize productivity without the trouble of onboarding new products.
Prokeep creates a centralized workspace for all business communications. With individual contact cards on one platform, your employees can carry out conversations internally or externally, without having to exchange personal cell phone numbers. This allows your business to take ownership of every work-related communication and builds visibility.
Prokeep's desktop access
Prokeep allows your team to send messages from their counter computer through one prokeep account, unlike Moblico which only operates through their mobile app. This way your sales team is not limited to using their mobile device and can choose which is the most convenient workspace for them.
Requiring your team to only work from a mobile app can be limiting and create obstacles for employees who struggle with things like their eyesight or who prefer to work on a computer. Prokeep offers your employees the option of both, letting them choose which means is more convenient for them.
With Prokeep's desktop access, your team is able to better utilize Prokeep's features. they are able to receive images from customers and enlarge them significantly, making it easy to read part numbers or discern an unclear photograph. Through web connect, customers can submit questions and orders from any page on your website directly to the counter through prokeep. This brings the messages straight to your counter computers, for your team to address.
Prokeep's User-friendly design
Prokeep is incredibly easy to use and implement. With its straightforward design, even those who struggle with learning new technologies will be able to use Prokeep to its full potential in a matter of days. Technologies often race to bring the most value to their customers but lose sight of the clarity and ease of use that comes with a simple, user-friendly design. For distributors who are constantly flooded with customers, easy-to-use software will bring no added stress during use or implementation.
Like Moblico, Prokeep has a mobile app your team can add to their phone, this way they can take orders or answer questions from a centralized communication channel while on the go. Prokeep's app however is very simple in design, similar to its desktop access, making it easy to use and easy for you to implement.
Breaking down silos with Prokeep
Through Prokeep's unified channel for communication, your business will be better connected. Prokeep serves as a dashboard for every work-related conversation, creating visibility on past and present interactions with customers. This way if a customer typically does business with one employee, and that individual happens to be out of the office, another employee is able to resume the conversation with complete transparency of what was previously discussed. Managers are also able to view conversations to better support their teams, creating a greater work environment and customer experience.
Prokeep enables your team to message anyone internally or externally from the business account. With individual contact cards for employees and customers, Prokeep offers your employees a quick and efficient means of contact with anyone internally. They can message one another eliminating the need for cell phones at work, gaining a faster response time, and being better connected than through the use of emails.
With improved internal communication, no longer will employees feel they are operating in silos, disconnected from your organization. With Prokeep you can ensure that every team member feels supported and has an easy means of succeeding at their work.
Moblico vs Prokeep: An Overview
There are factors to weigh when making a decision on which software is best for you. If you are still unable to decide, here are a few things to consider.
What industry is it built for?
Moblico's mission is to aid wholesale distributors, manufacturers, and contractors in growing their businesses. Through mobile engagement and marketing solutions, Moblico is supporting business owners throughout the construction industry in better serving their customers.
Prokeep is a communications software built for distributors. Designed to aid business owners in serving their contractors, focusing on distribution has allowed Prokeep to best tailor their product to serve the specific needs of distributors across North America.
Are there security risks?
Moblico is a secure software, that enables businesses to connect with customers and safely perform business functions like collecting payments. The Mobile Payment system does not require any connection or involvement of a business's primary merchant account. Through Moblico, users instantly establish a new account with CardConnect AIP to facilitate payments through Moblico's Business Messaging platform.
Prokeep is SOC 2 certified, ensuring that it has met all requirements placed by the American Institute of Certified Public Accountants (AICPA) to be deemed a secure service provider. SOC 2 is an auditing process that ensures and certifies a service provider in safely storing and managing a company's data. With Prokeep's recent SOC 2 certification, you can be even more certain that this information, along with all of your company and customer data is stored securely.
Does it come with free support and training?
Moblico's team supports you in choosing and designing your custom mobile app. They use a 5 step model; Planning your business goals, designing the app, building it, launching it, and finally using it to engage your customers. This way you can be supported in making the best choices for your business.
Prokeep offers free training out the gate as well as a dedicated customer success manager to each account, offering ongoing support and training in best using Prokeep. Throughout your entire time using Prokeep, you always have support available in order to get the most out of it.
Prokeep Pros

Cost-effective
Built specifically for distributors
User friendly
Centralizes communication
Streamlines workflow
Features are included in your subscription
Branch texting
Easy-to-use Mobile app
Internal Messaging
Announcements
Web Connect
Messaging API
Your team can message from the counter computer
Your customers do not need to download an app to text your branch
SOC 2 compliant

Prokeep Cons

No payment option
No loyalty rewards
Apps are not custom-built for you
The Verdict
Both of these platforms are highly regarded and will help you scale revenue faster. Through this review, you can understand that using communication software will streamline your productivity and enable your team to make more sales.
Our advice would be to get a demo of both tools, and carefully consider which software is better for your business and its needs.
Prokeep: The Best Moblico Alternative
While both softwares are acclaimed and will help your business streamline workflow, Prokeep may be the best option for you and your business.
Prokeep will be the best choice for your business if:
You want the least amount of implementation time possible
You want your team to have the option to send messages from the counter computers
Want to utilize internal communication within your team
You want to make communication as easy as possible for your customers: no app they need to download
You want an easy, seamless way to scale revenue and make sales faster
Get a product overview of Prokeep at www.prokeep.com/product