Streamline workflows and optimize operations efficiency
Connect your workforce operations and customer fulfillment to maximize process output and scale business growth. Eliminate wasting time with automated operations processes and end-to-end customer experience.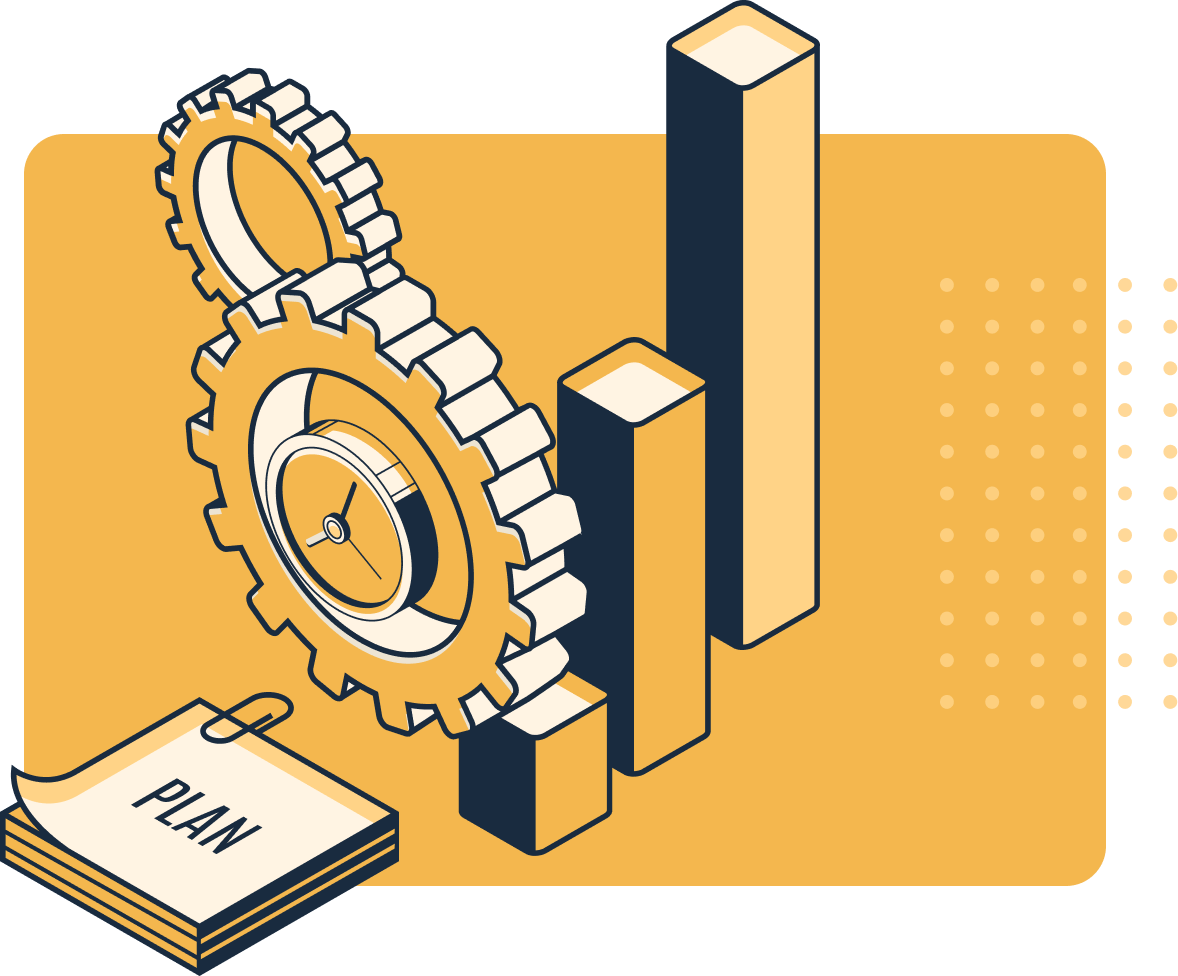 "Calling every customer when 12,000 orders arrive is not an option. Prokeep cuts down that time and bridges that gap.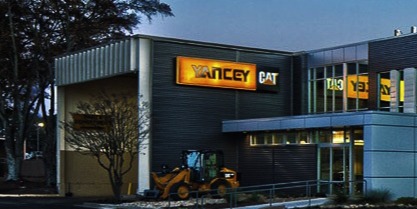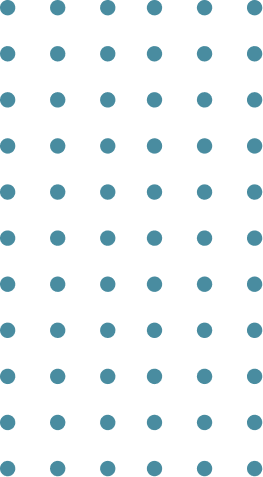 Manage customer experience and systems operations at scale
Prokeep's sales and customer experience software makes it easy to streamline operations with automated customer alerts, supply chain transparency, data syncing, and customer and company insights. Build better business intelligence with Prokeep's CRM and API integrations with your favorite technologies.
Consolidate communication with ERPs & third party app integrations
Connect Prokeep to the technology that you're already using to run your business to streamline data syncing, set up automated text message notifications, and build on customer data.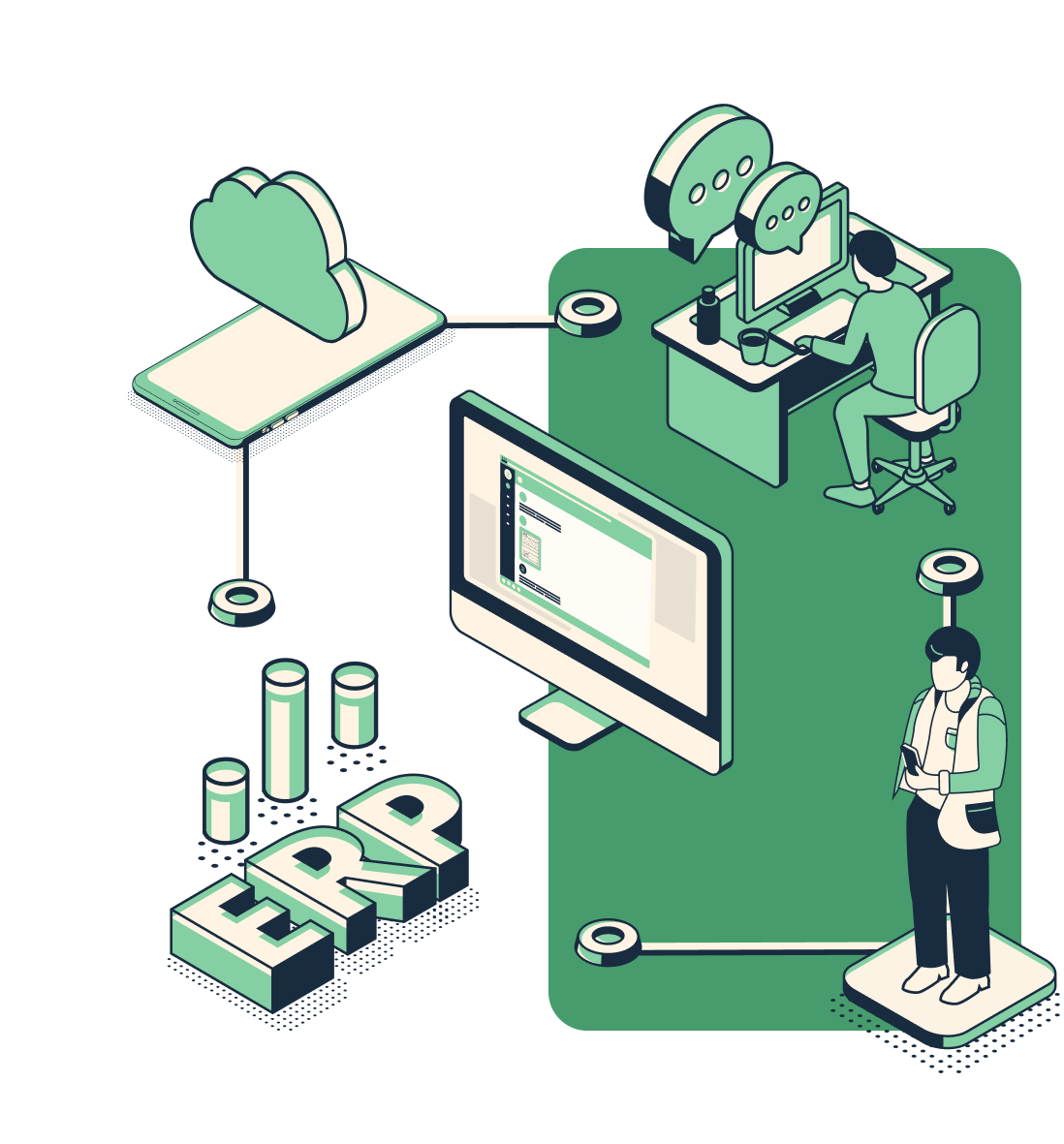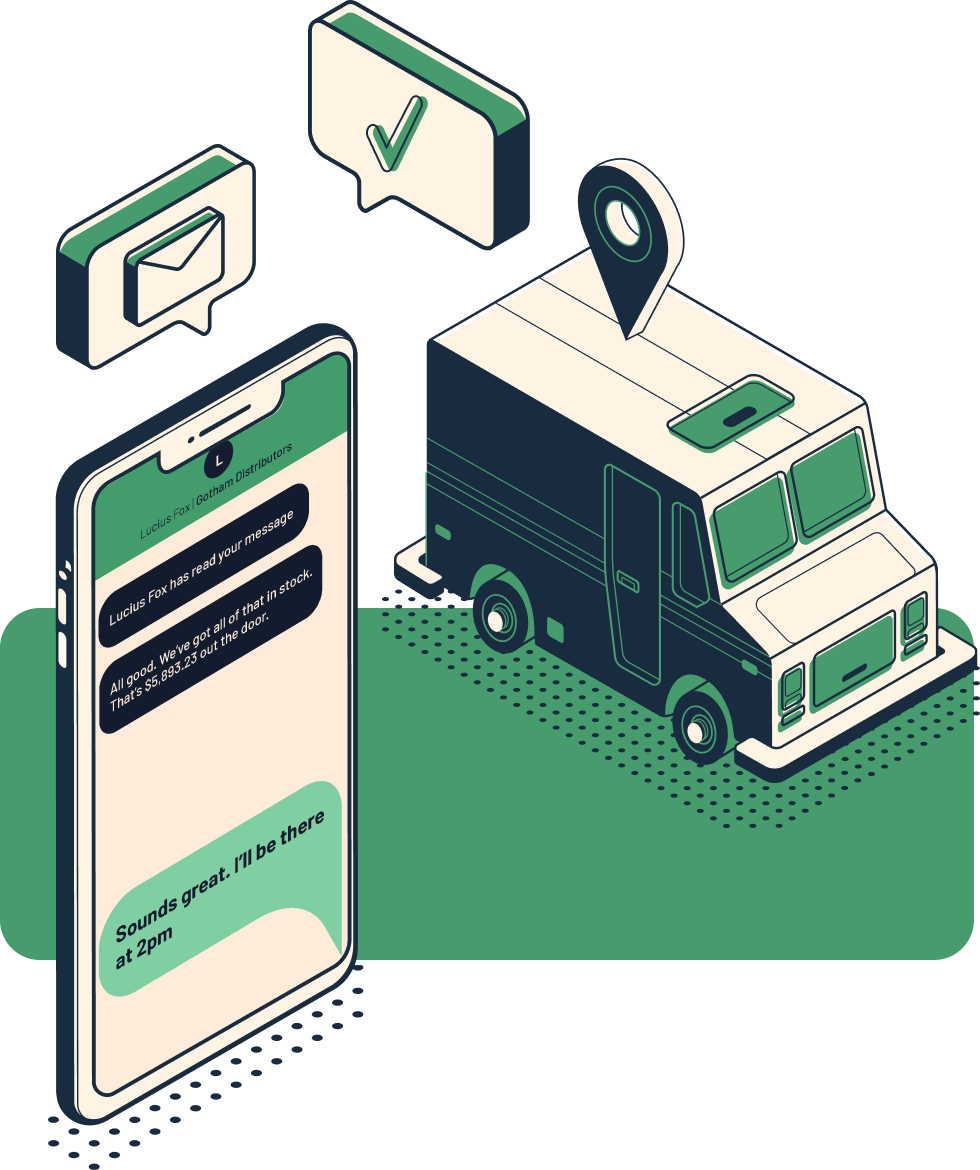 Keep customers informed and connected with automated alerts
Automate busy work while keeping customer communication consistent and informative. Set triggers based on ERP status updates, smart locker code generators, delivery apps, and more.
Unlock customer insight with built-in CRM
Prokeep's built-in CRM keeps an up-to-date record of all company and contact data including phone numbers, order conversation records, promotion history, and more so you can build on your relationships and deliver a personalized customer experience.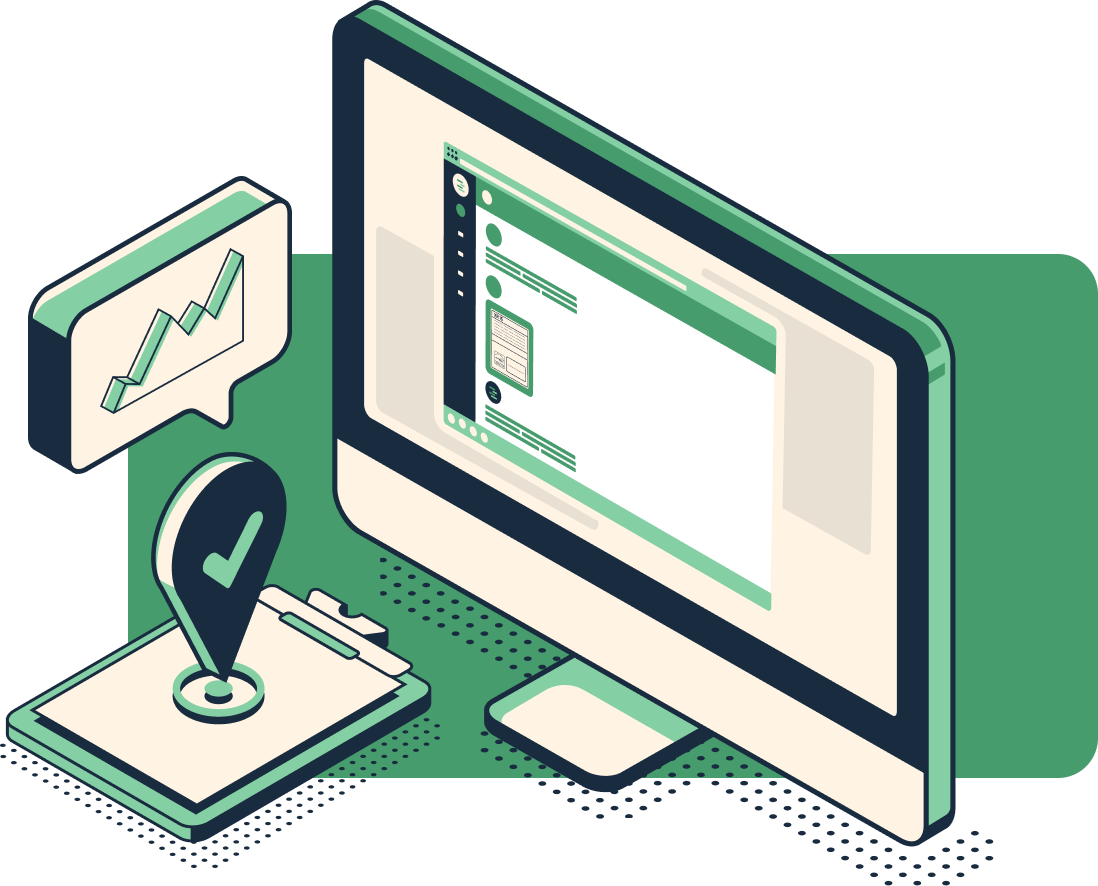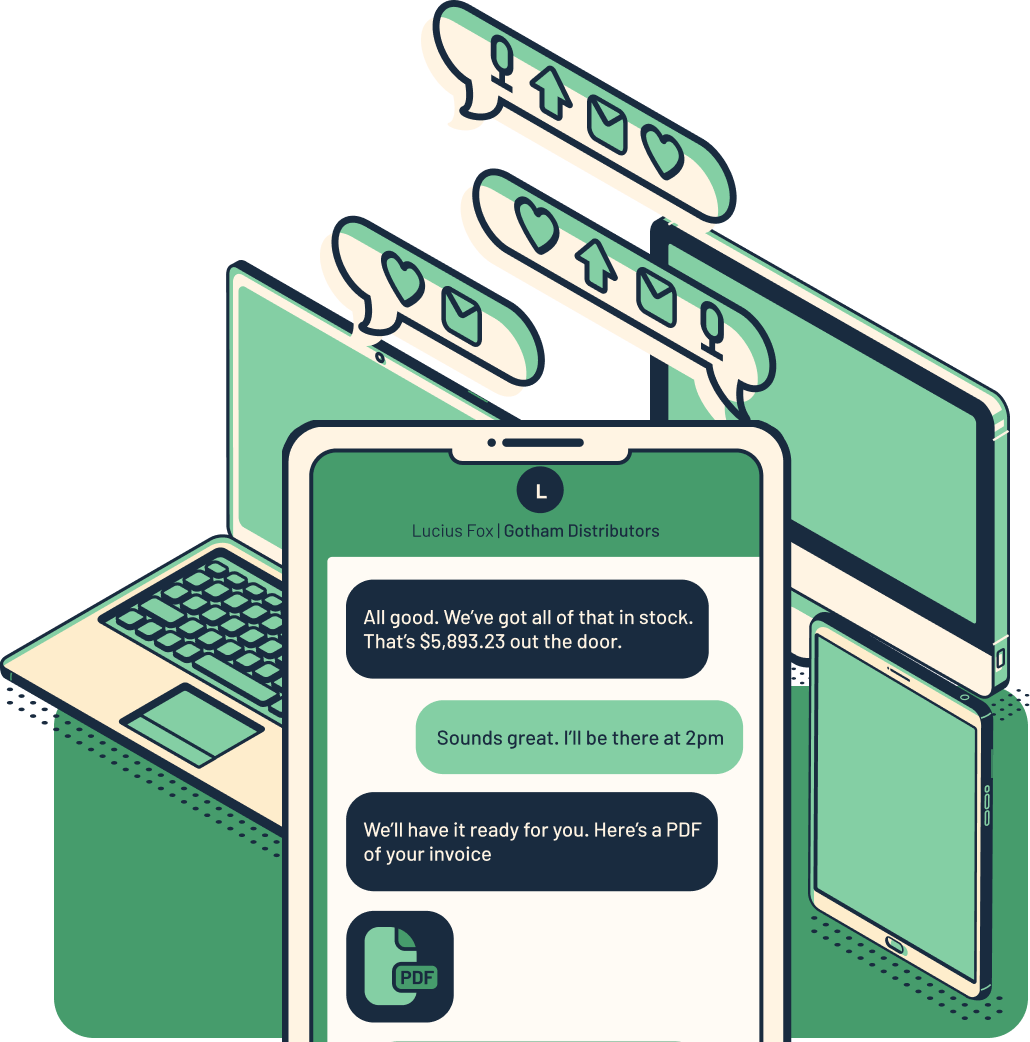 Eliminate communication silos with customers and employees
Prokeep's shared workspace allows full team visibility into customer communication so that you can not only manage any conversation faster, but you'll have a record of all conversations — eliminating he-said-she-said.
Supercharge the technologies that run your business with open API
Customize Prokeep's infrastructure to work with any technology your company relies on. Prokeep's team of engineers is here to help your company build custom integrations to supercharge your tech stack.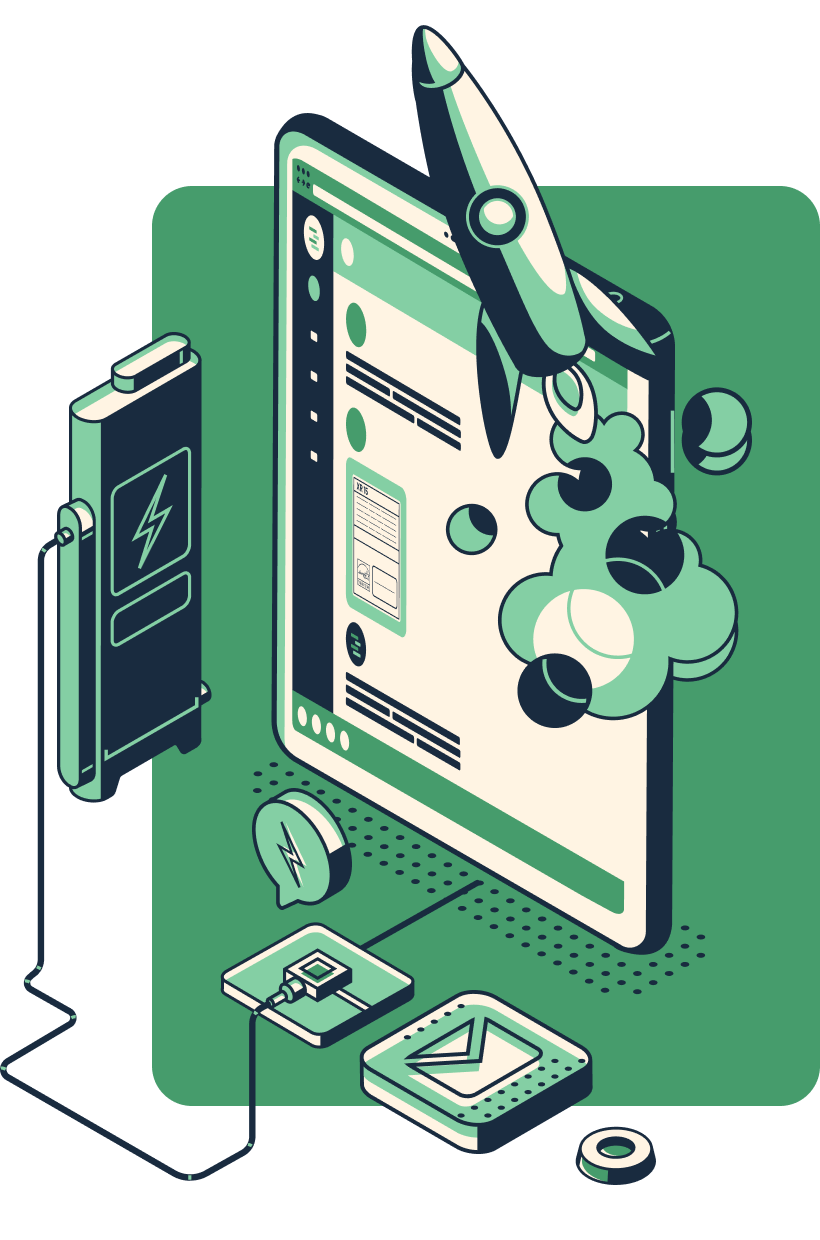 Distributors are growing with Prokeep

"With Prokeep, we have more visibility into our customer communication which allows us to push and pull on the appropriate drivers to increase sales."
Melanie Cochran
VP of Operations - Hawkins HVAC Supply

"Prokeep eliminates miscommunication that happens so often with verbal orders. Customers can send pictures of model and serial numbers so we get orders right 100% of the time."
Eric Schmidt
Counter Sales - Mar-Hy Distributors

"Prokeep has saved us time. It's given us some time back to do other things, to be more diligent on other items that have to go on every day."
Benton Jolly
Operations Manager - WinSupply of Essex