Manage more conversations from one screen
Having to flip through multiple tabs and organize disparate conversations creates errors and slow response times. With a centralized workspace, you can deliver the same excellent customer experience no matter the channel.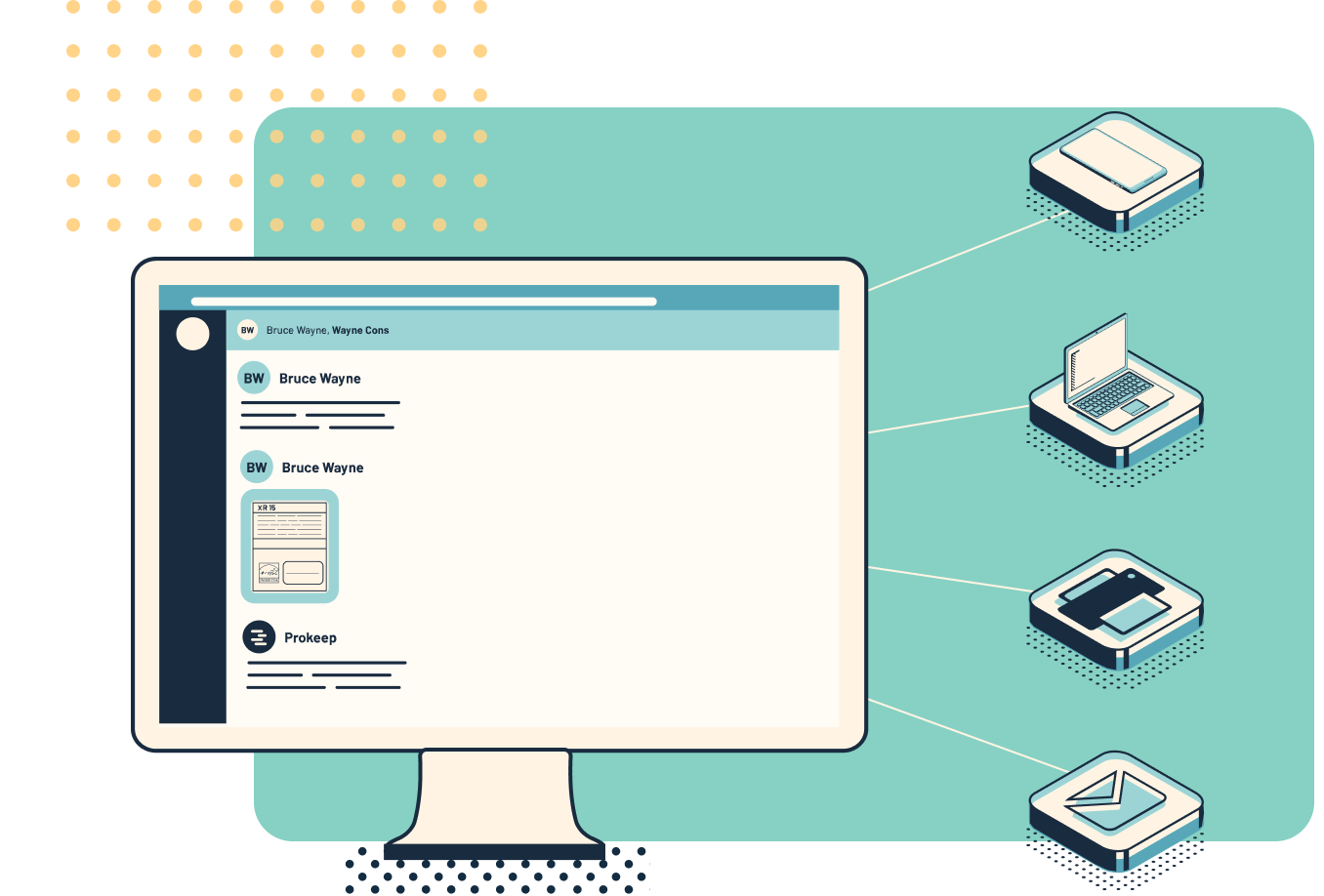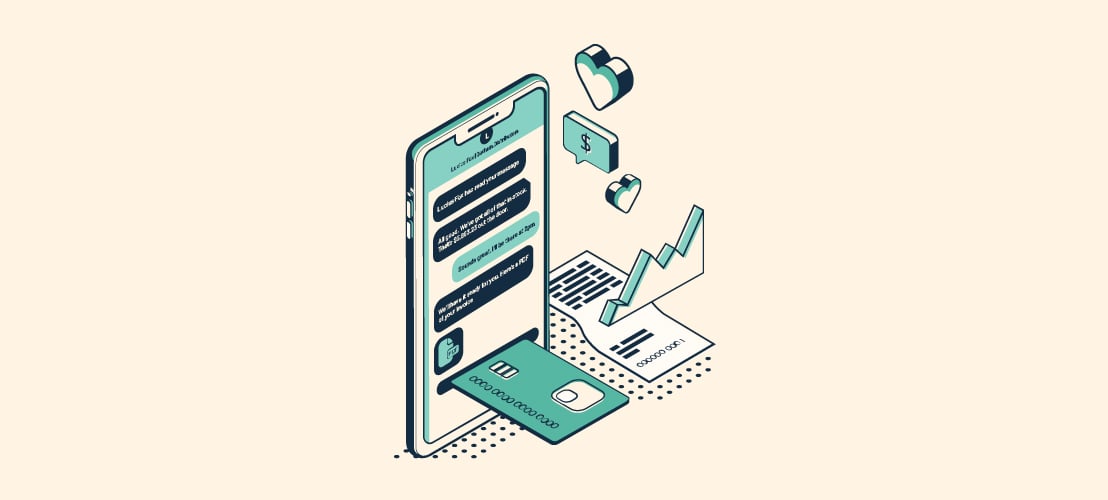 Stop Missing Sales Opportunities
Missed phone calls and long on-hold times lead to missed sales. Prokeep streamlines messaging channels into one platform so you can serve more customers in less time.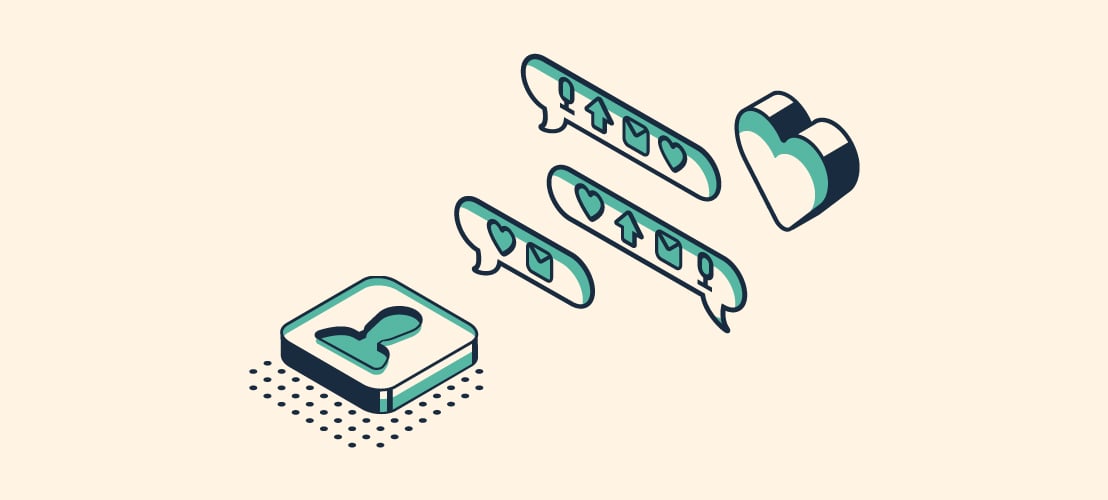 Be Easier To Do Business With
Your customer's time is valuable. Make it easier for them to buy from you so they keep coming back and never need to shop around when they need a quick part.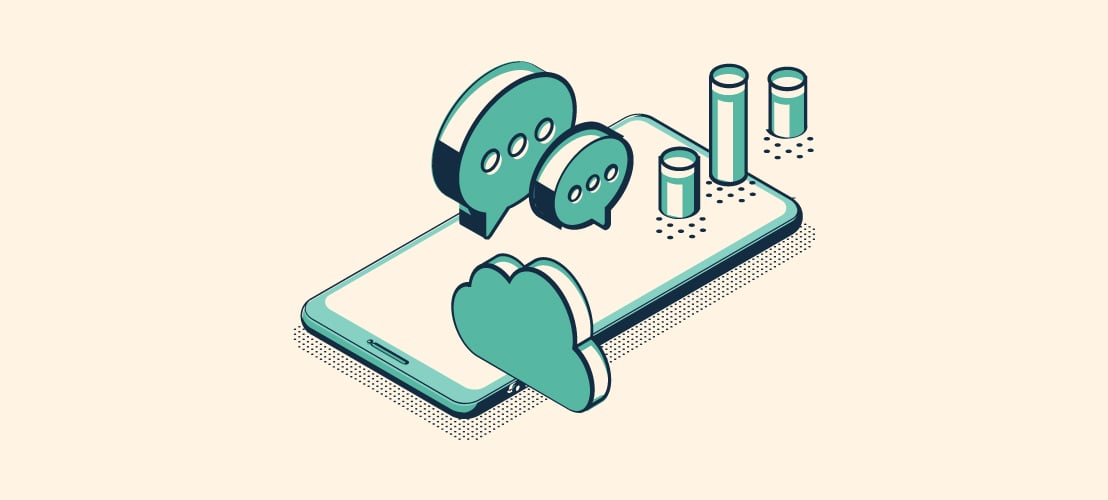 Get Time Back In Your Day
Prokeep saves an average of 9 hours a month per user by simplifying communication and making sales faster through picture messaging & easier management.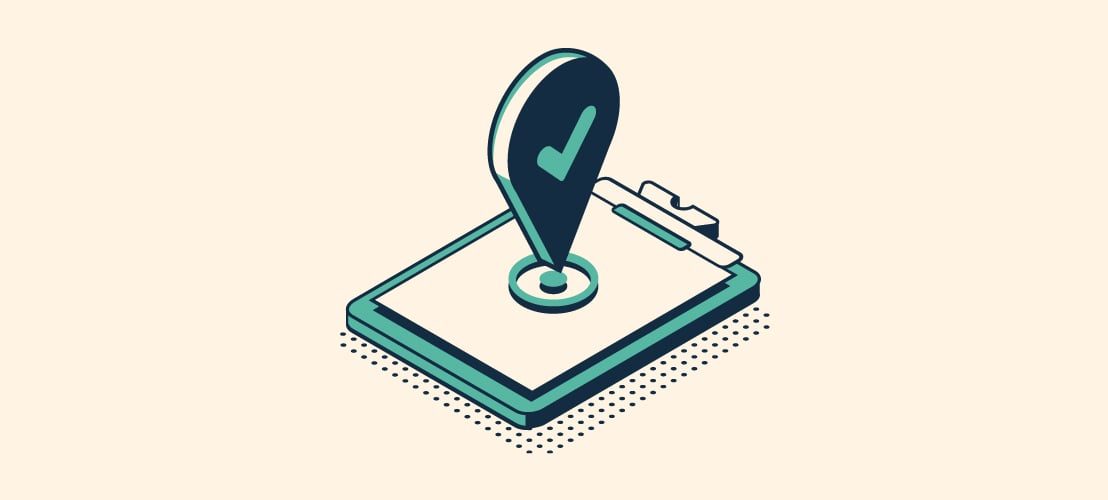 Service customers that send late-night texts by sending automatic replies that they are in queue so you have a better work/life balance and there's never confusion about work hours.
"If I don't have my phone near me, you're out of luck. If you text it to our store, I've got 1, 2, 3, 4, 5, 6, 7 screens that that's going to pop up on. So you're going to get an answer a lot quicker."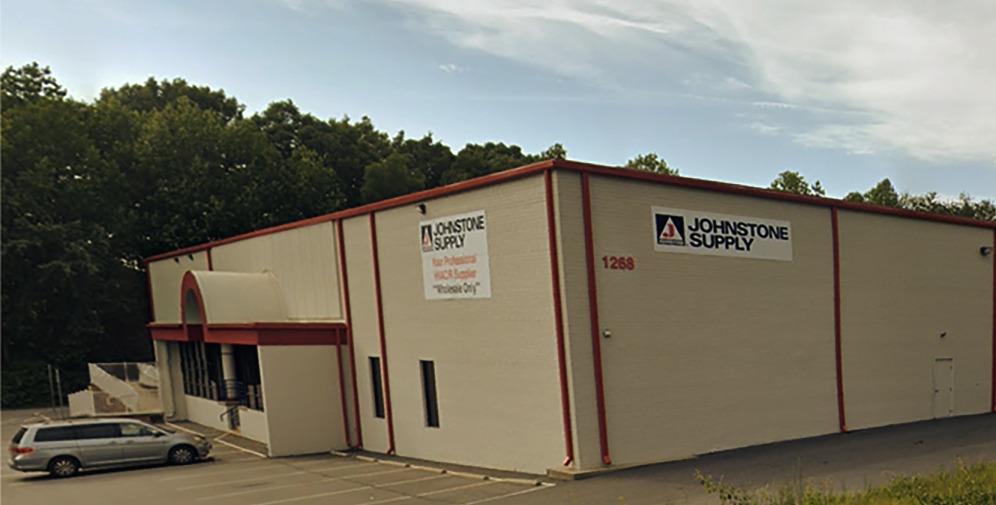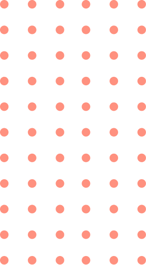 Build better relationships with centralized conversations
Prokeep creates a singular workspace through which your team can proactively message and respond to customers through their preferred channel. Starting with text-enabling your business's phone line, Prokeep makes accessing business texts, shared emails, web chats, and faxes as simple as a click.
Explore Connected Channels
Branch Texting
Say goodbye to long hold times and phone tag
Let contractors send pictures and orders via text to the same number they've been calling for years. Customer text messages sent to your business appear in a shared workspace accessible from any computer or mobile app.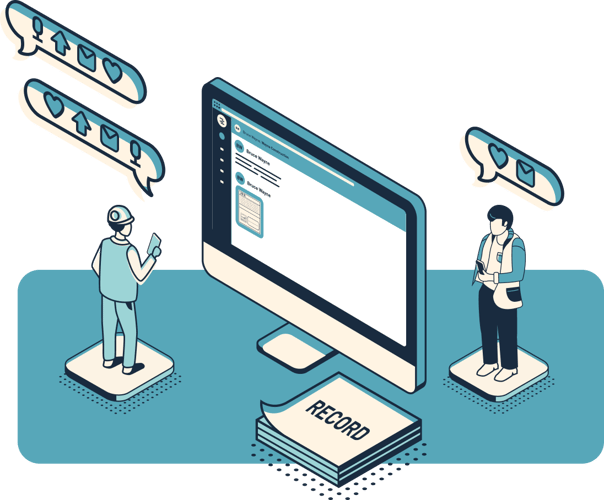 Shared Email
Respond to emails as fast as a text
No more switching between disparate tabs to manage customer communication through various channels. Prokeep creates a shared email and fax line that streamlines email, fax, and texts into one easy-to-use workspace accessible by your whole team from anywhere.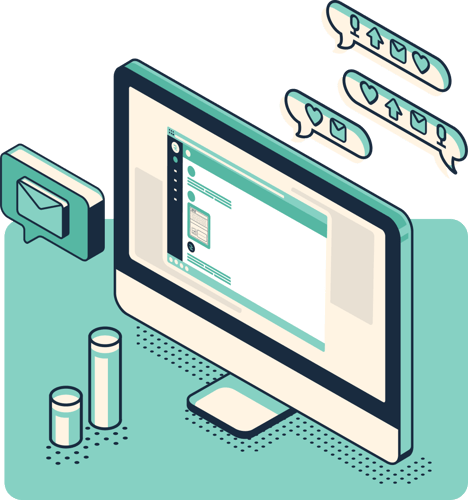 Internal Messaging
Improve team collaboration & data management
Use Prokeep to message your co-workers in the shop, at another branch, or in the back office, keeping all conversations documented and accessible in one handy, centralized place.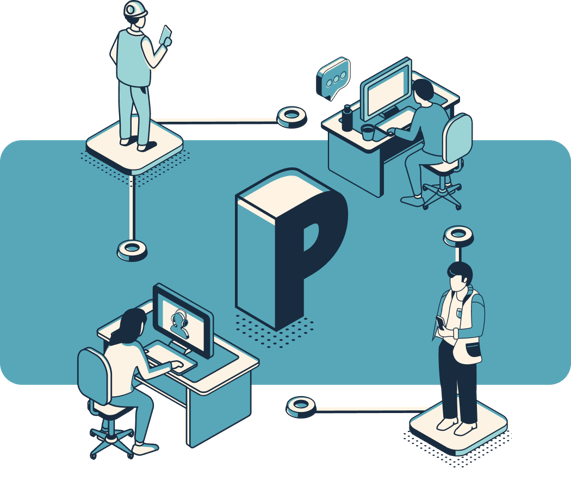 Web Chat
Start conversations & make sales from your website
Let customers submit questions and orders from any page on your website directly to the counter via Prokeep. Get more out of e-commerce by helping customers build their cart and even suggest add-ons to their order.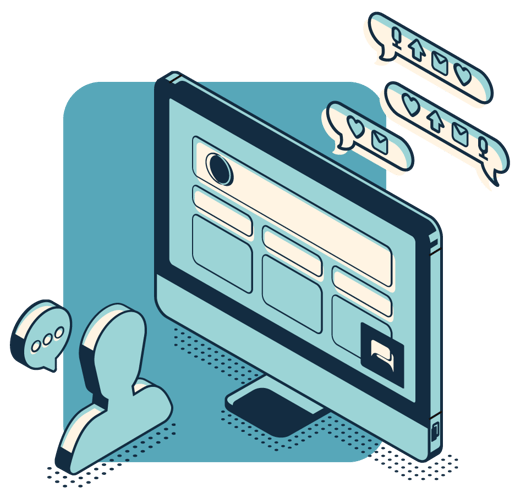 Digital Fax
Keep fax records attached to customer conversations
Stop filing fax records in a file cabinet, isolated from conversation history and customer data. With Prokeep, you can automatically digitize faxes sent to or from your fax line for better data management and a better customer experience.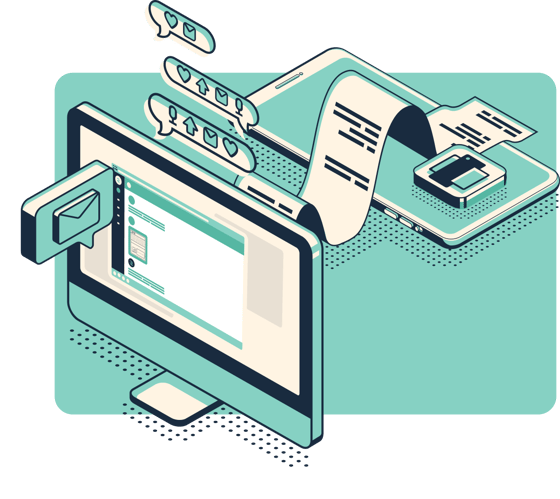 Text to Collect
Get paid faster with a single text
Send invoices and keep payment records in one centralized place and decrease DSO, guarantee accurate payments, and create a unified customer record of communication and payments.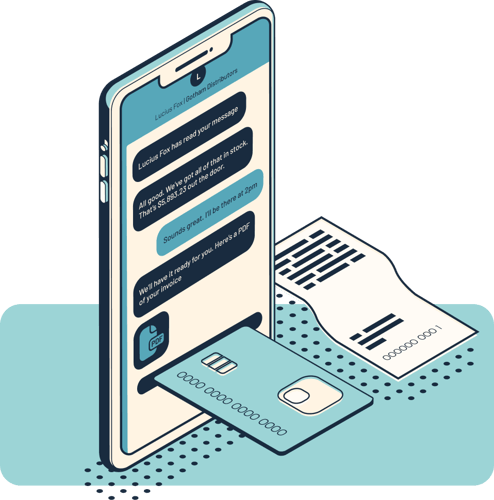 Distributors are growing with Prokeep

"Prokeep allows our customer service staff to respond in a very, very quick manner and keep it uniform across our company."
Bruce Haberman
Director of Operational Efficiency - Southern Pipe & Supply

"Because it's a singular platform for each branch or each phone number that we're setting up, it allows them to share that texting workload or that communication workload amongst their peers."
Chris Moon
General Operations Manager - Ideal Supply

"Calling every customer when 12,000 orders arrive is not an option. Prokeep cuts down that time and bridges that gap."
Corey Fehribach
Manager of Operational Excellence - Yancey Bros.