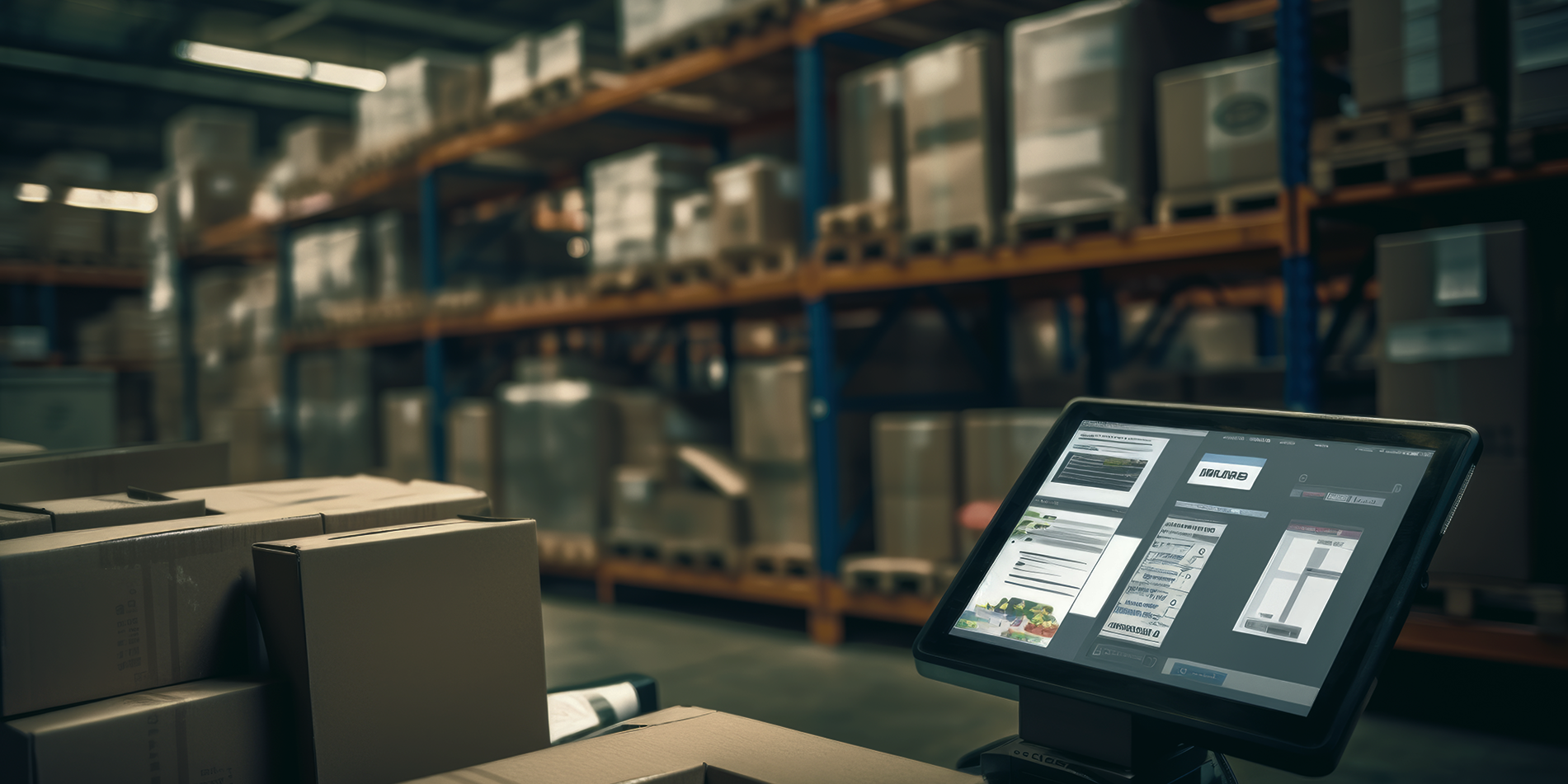 Want to Offer Contractors a Personalized Shopping Experience? Text them a Link to a Customized E-commerce Basket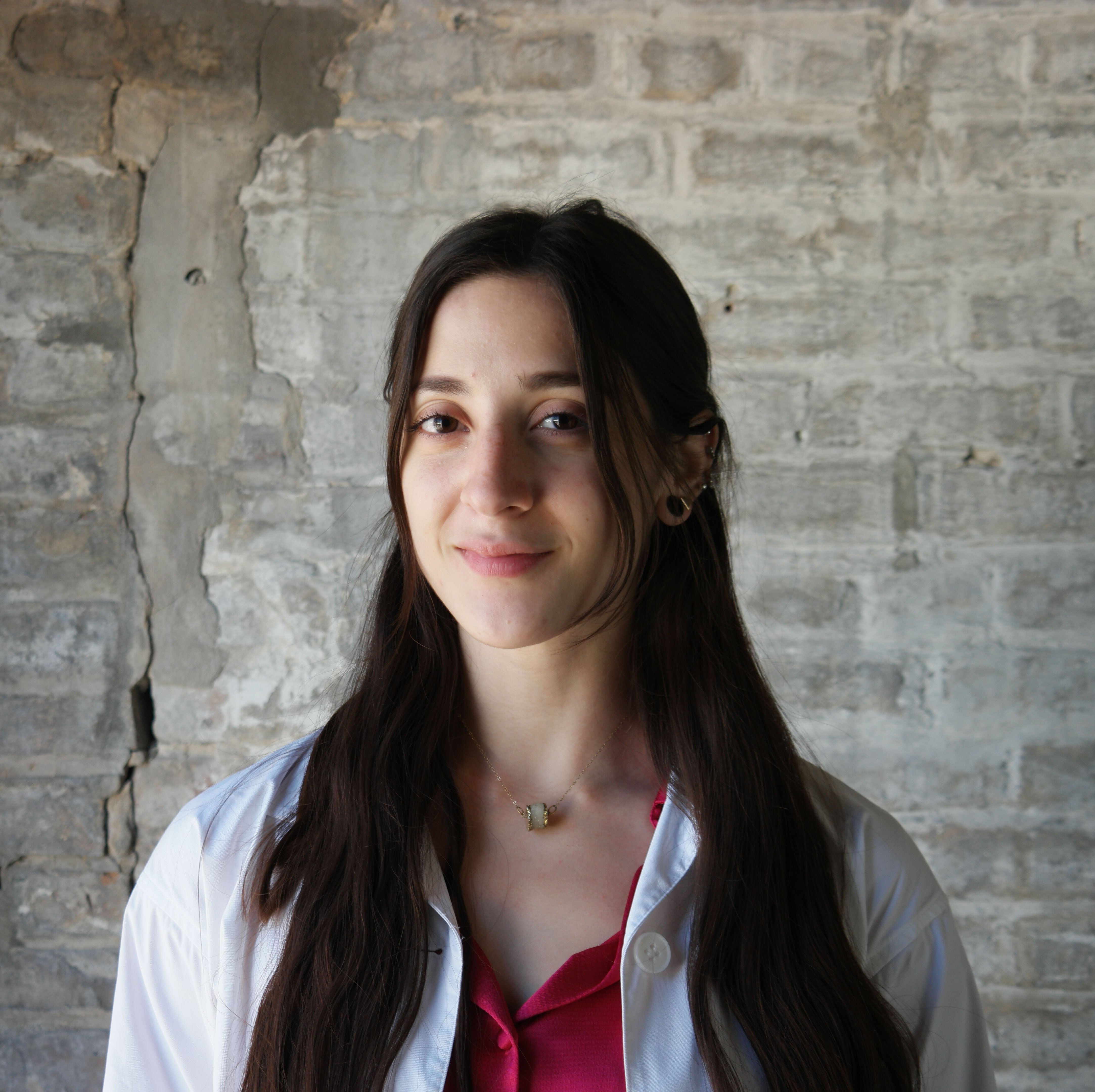 Written by Erika M. Torres •
Nov 16, 2023 •
Customers today are looking for personalized shopping experiences - or an experience that is tailored to their needs, preferences, and past purchases. In our fast-paced economy, contractors are looking to place orders as quickly as possible without interrupting their work. By offering them a personalized experience, you'll better connect to them and send the message that you're there for anything they need. Personalization strengthens customer relationships and creates more opportunities to increase Average Order Value (AOV).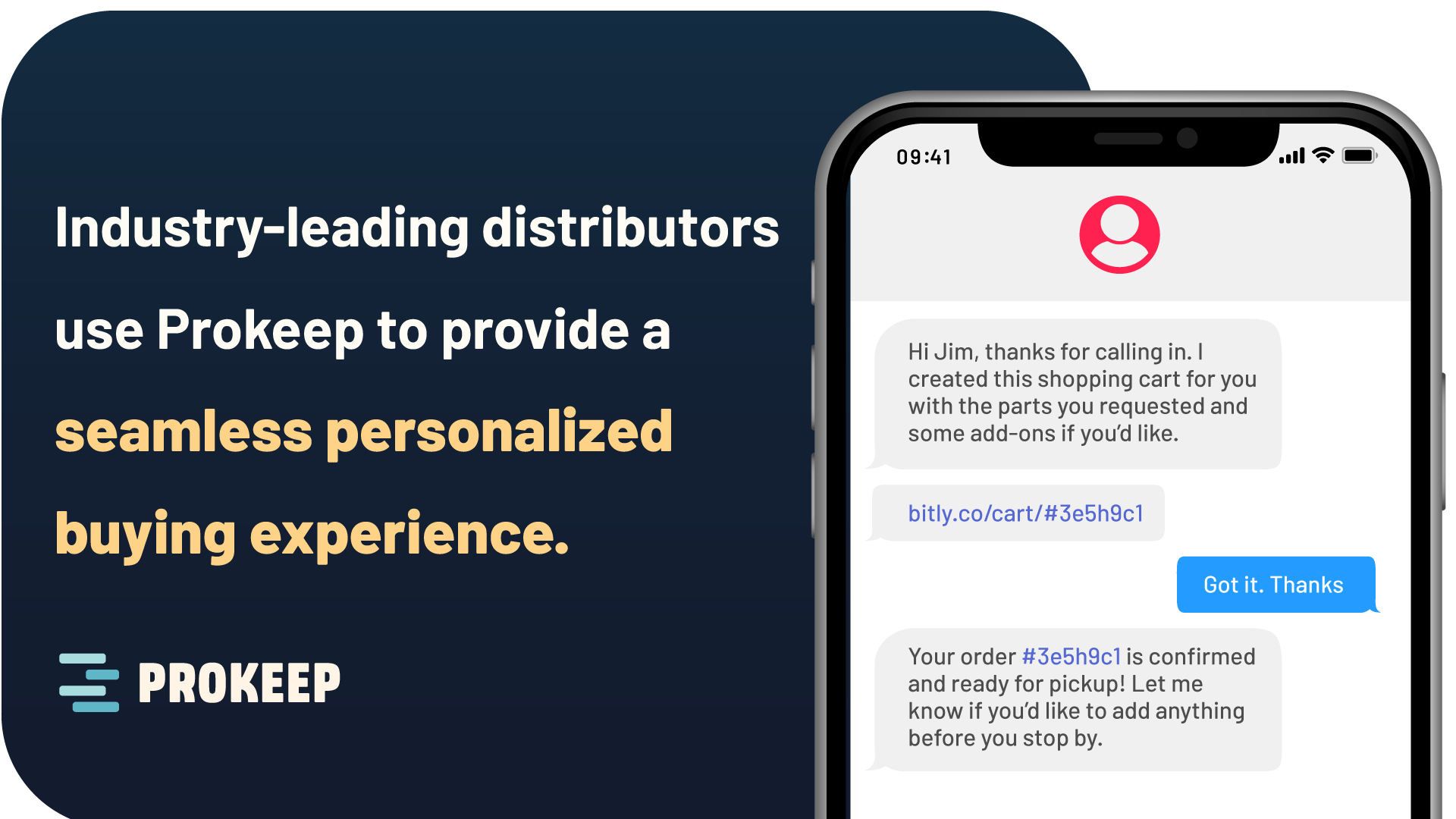 Creating Opportunities for Business with Personalized E-Commerce Carts
According to Adobe, 73% of customers say they'd rather do business with brands that personalize their messaging. Through text messaging, you have the opportunity to take the initiative and send out personalized messages that entice your customers to buy.
An easy way to provide your customers with a seamless, personalized experience is by sending them a link to a customized e-commerce basket. Based on past conversations or order history, counter reps can create a basket and simply text the link to customers, so all they need to do is complete the transaction. This not only makes doing business efficient, but it also opens other possibilities for sales through suggested add-ons and, most importantly - makes your customers feel understood.
Prokeep is a centralized communication platform that text-enables your main phone line while connecting both email and fax into one account, empowering you to do business with just the press of a button. With Prokeep, distributors are finding new ways to offer their contractors quick and personalized service.
Easy Ways to Personalize Messaging with Prokeep
Successful distributors are making more sales and offering their customers personalized experiences with Prokeep by:
Sending a link to a customized e-commerce basket: Create a virtual shopping cart for the customer and text them a link to it to drive e-commerce and make shopping easier.
Create personalized emails: Use Prokeep's email function to send personalized promotions based on order history or past interests and conversations.
Set triggers for automated order updates: automate order updates through Prokeep's API capabilities so customers can be aware of their orders every step of the way.

Keep better customer data for more personalized service:

By keeping digital records of conversations and interactions, you keep clear documentation of customer data – for better personalization in the future.
How Distributors are Strengthening Customer Relationships with Prokeep
Eric Shira from Acme Construction Supply used Prokeep's centralized communication to provide their customers with instant, personalized service and strengthen their relationships.
The Prokeep Solution
Prokeep centralizes communication, payments, and customer data into one easy-to-use workspace built for better customer relationships. By connecting text, email, and fax into one easily accessible business account, your team will never miss an opportunity to do business.
Want to learn more? Book a demo today!
See more: