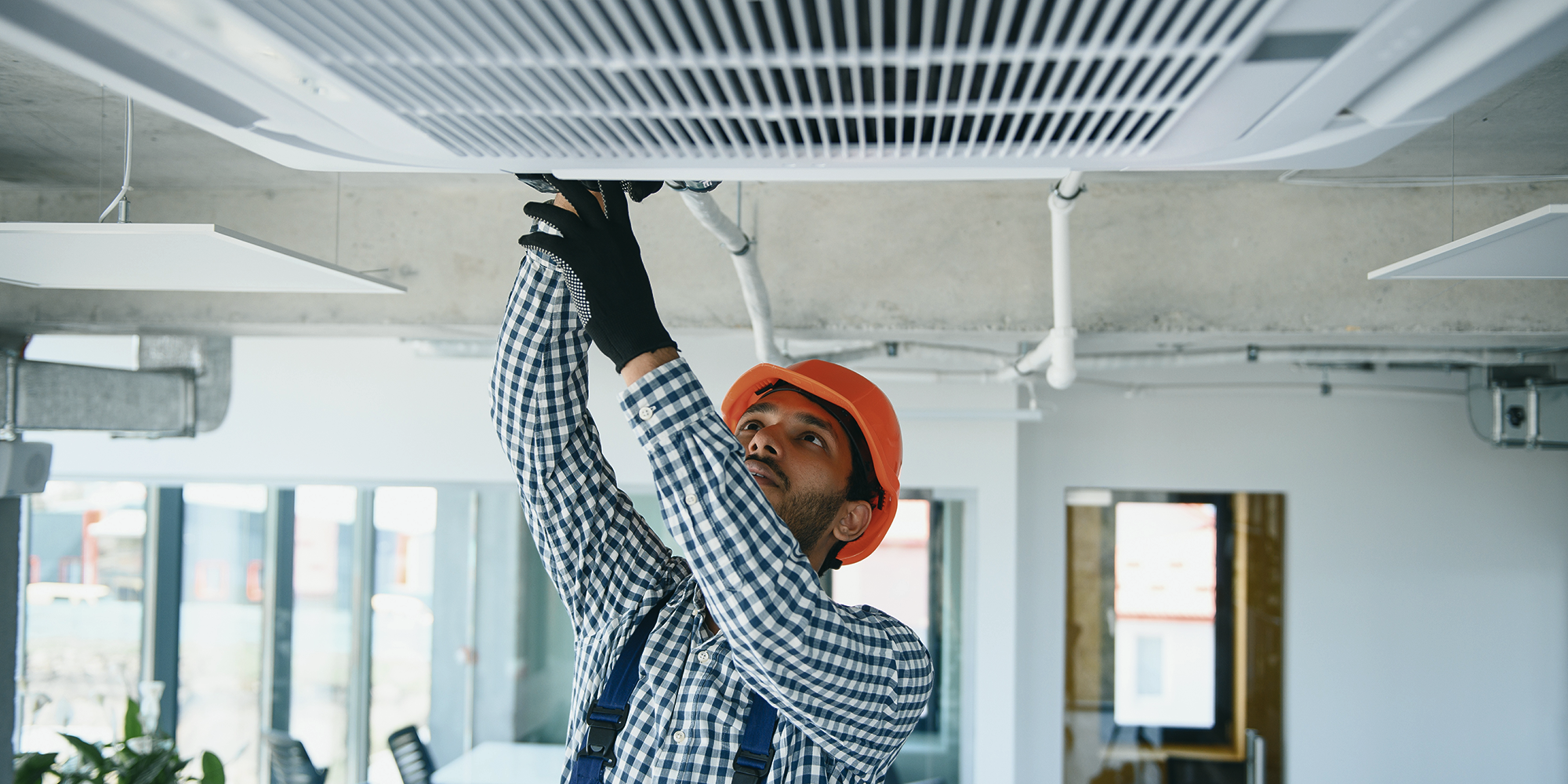 Want to Give Every Customer a VIP Experience? Set Up Message Routing Using Contact Lists in Prokeep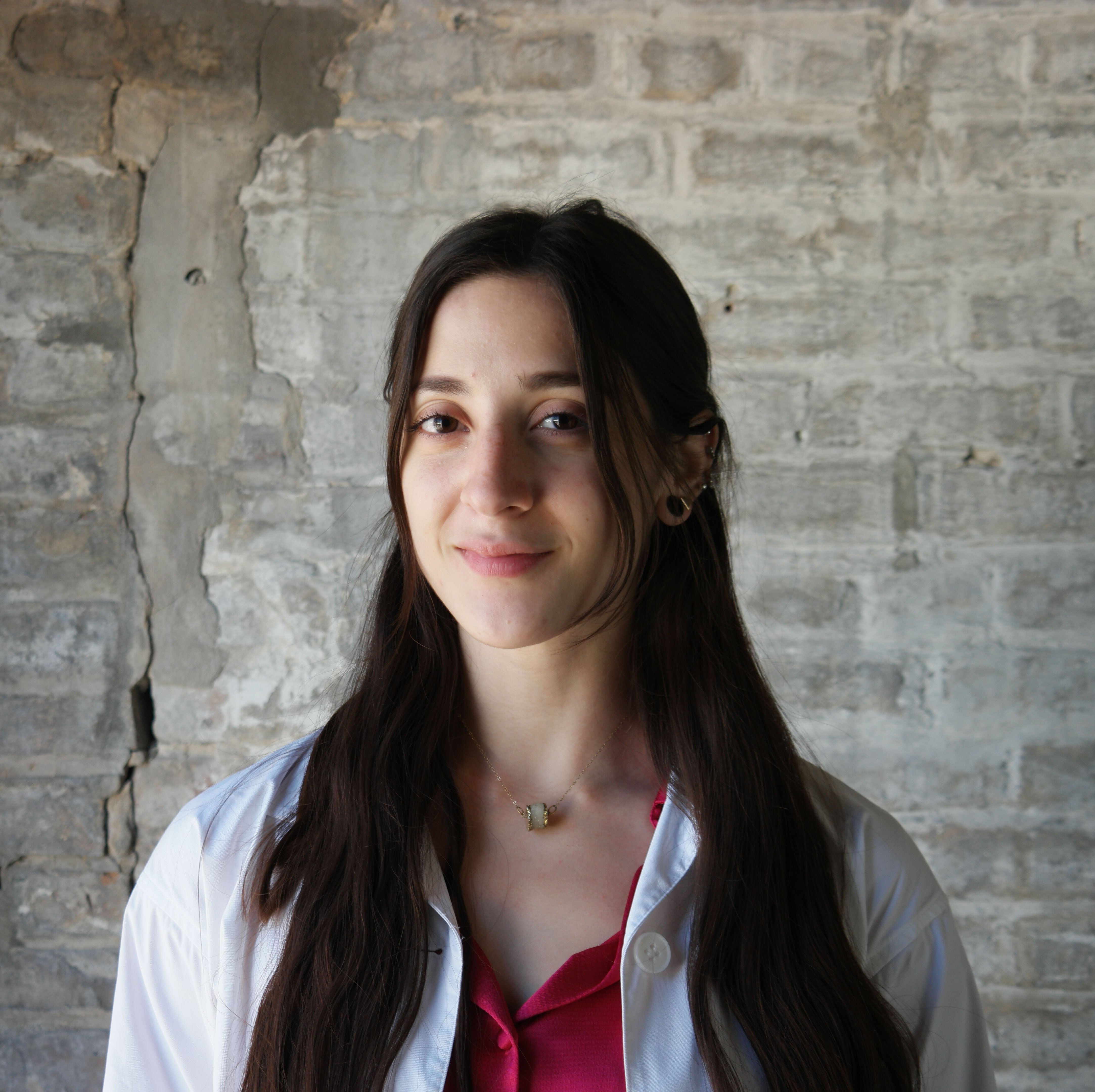 Written by Erika M. Torres •
Nov 14, 2023 •
In today's competitive distribution landscape, you want every customer to feel like they're getting VIP service. But as your customer base grows, it becomes even harder to ensure every customer is being accommodated without having to wait for someone to be available.
With a greater variety of customers, many distributors find themselves serving those who aren't native English speakers. You may be lucky enough to have staff that can serve them, but how do you ensure that those customers are being attended to as seamlessly as possible? By setting up a VIP inbox, no message will go unnoticed.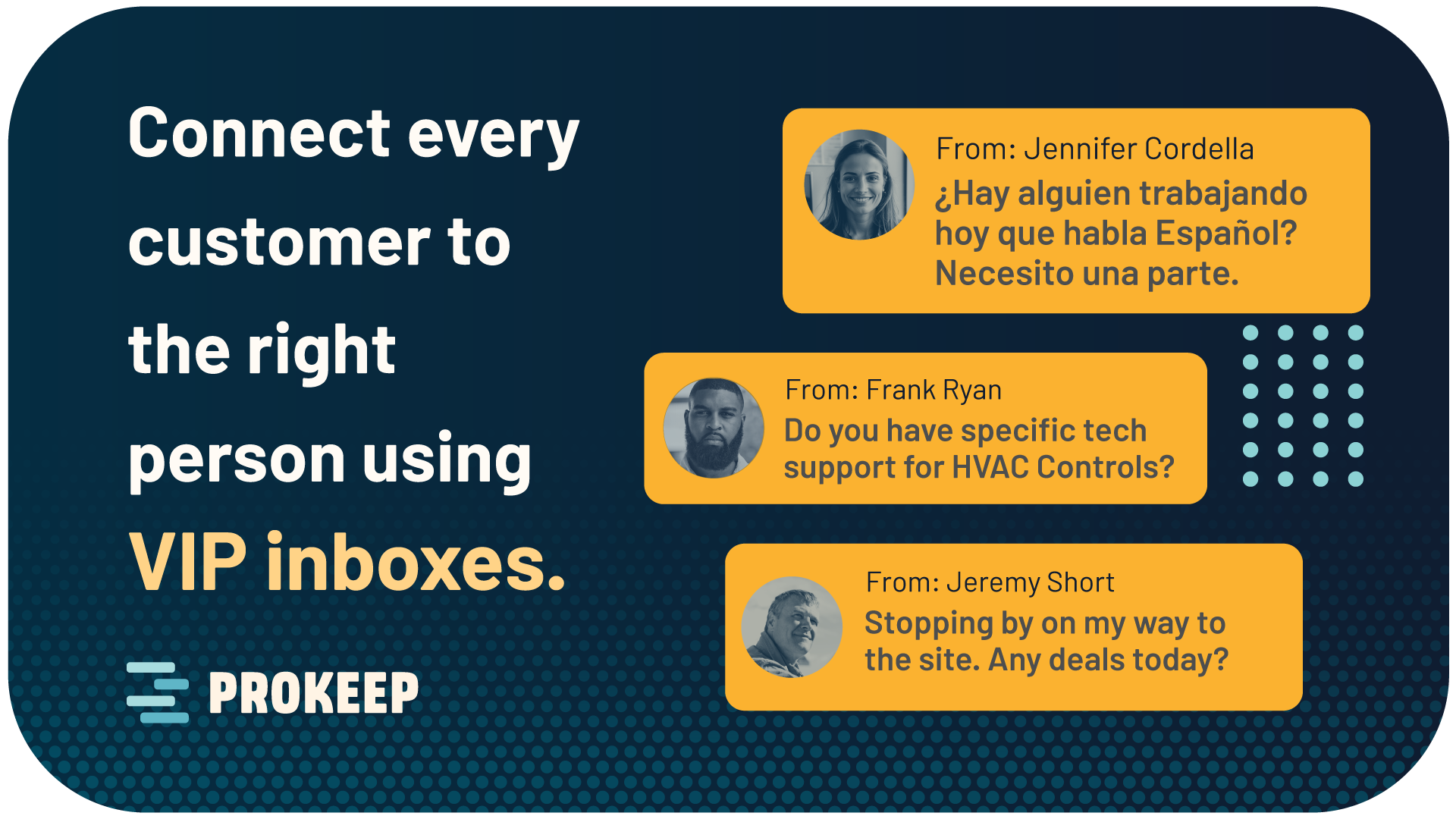 Personalizing Service with VIP Inboxes
According to McKinsey & Company, companies that optimize personalization have the potential to generate 40% more revenue. Personalization drives satisfaction and helps you not only make sales but keep customers coming back.
By setting up a VIP inbox or an inbox dedicated to a certain customer list, you ensure that every incoming message will be directed to someone who's equipped to answer. Whether it's Spanish speakers, frequent shoppers, or customers needing a particular skill set, setting up a designated space for this particular population empowers your team to give them what they need in a timely manner.
Prokeep is a centralized communication software that connects text, email, and fax into one designated business account accessible from your team's counter computer or mobile phone. And with Prokeep's VIP inbox capabilities, distributors are ensuring their customers get exactly what they need.
Easy Ways to Offer Quick, Personalized Service Through Prokeep
With Prokeep's efficient communication solutions, distributors are ensuring every customer gets the VIP experience by:
Setting up VIP inboxes for bilingual customers: Do you have bilingual team members who always attend to certain customers? Set up a VIP inbox so any incoming customer message from that population goes straight to those who can help.
Setting up VIP inboxes and promotions for frequent shoppers: Are some of your regulars in-store constantly? With a VIP inbox, you can prioritize their correspondence and send them promotions for always coming back.

Creating Industry-Specific Inboxes: Do you service more than one industry or have a team with a variety of skill sets? Set up inboxes needing a specific skillset so that your customers can be connected to the right person immediately.





How Distributors Are Offering Better Service with Prokeep




Steven Hughes from Harrison Roofing Supply provided his customers with an easy avenue to reach their business, ensuring they get what they need without any hassle.
The Prokeep Solution
Prokeep is a centralized communication software built to strengthen relationships and make doing business easier than before. With Prokeep's text, email, and fax channels, your team can attend to customers in a fraction of the time and ensure that every customer gets exactly what they need without having to wait.
Want to learn more? Book a demo!
See more: