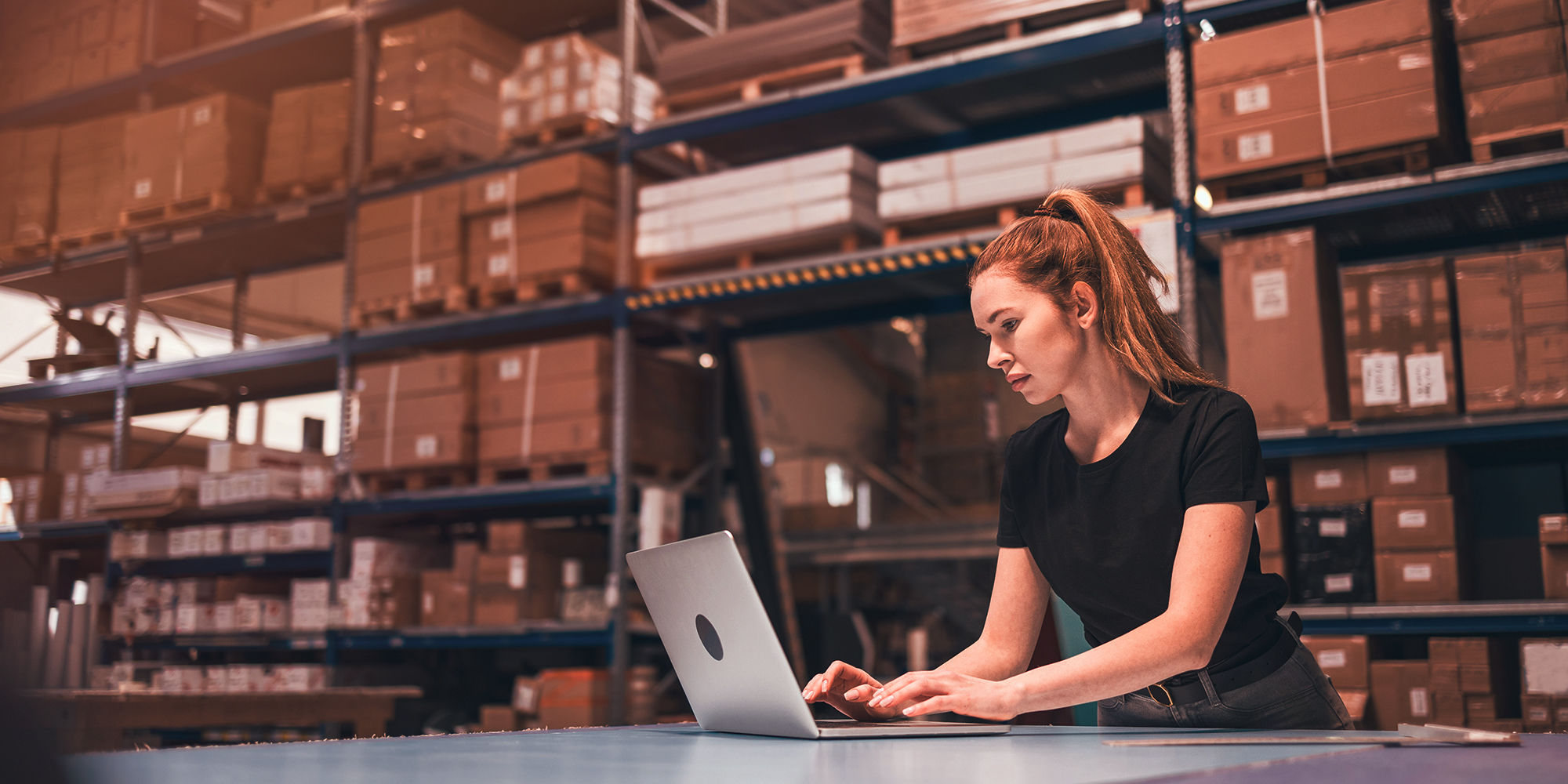 Top 10 Technologies in Distribution to Bolster a Younger Workforce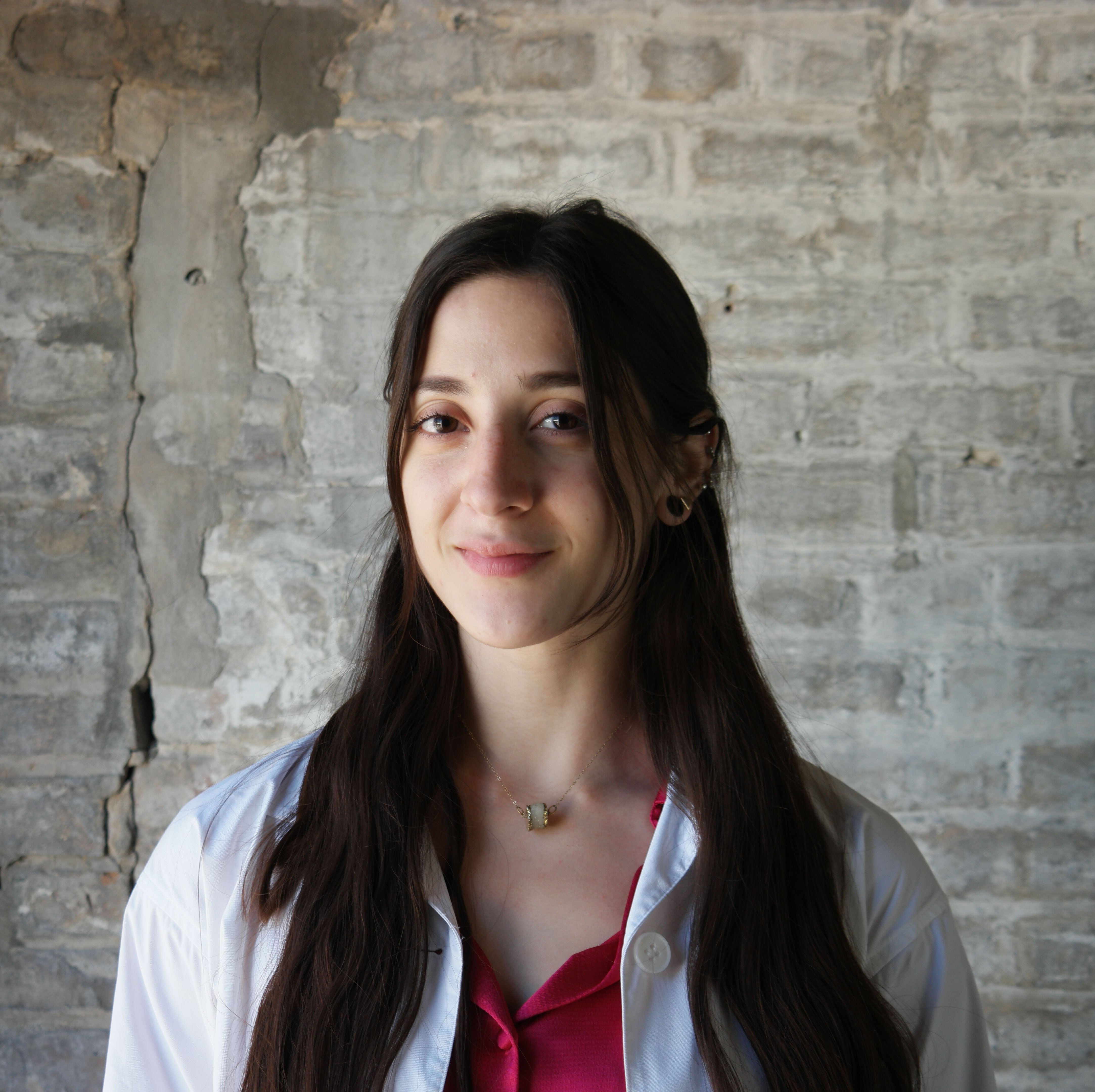 Written by Erika M. Torres •
Sep 27, 2022 •
It's no secret that the construction workforce is aging — the average construction worker's age has risen from 40.5 to 42.5 in a 7-year span, indicating that a large portion of the population is nearing retirement. And when the majority leaves the industry, a younger, tech-savvy, speed-accustomed generation of workers will be left to fill their shoes.
Modern innovations are revolutionizing the construction and distribution industry, and it's up to business owners to keep up. With new technology, placing orders, completing projects, and communicating is faster and easier than ever before.
What is Construction Technology
According to the Construction Industry Institute, construction technology is "the collection of innovative tools, machinery, modifications, software, etc. used during the construction phase of a project that enables advancement in field construction methods."
While the construction industry is often slow to invest in technology, it has still seen new innovations in its recent history. Cordless drills, nail guns, impact drivers, and cement mixers, are all examples of construction technology, implemented within the last 100 years, that today we couldn't imagine working without. New developments today may seem like a challenge to an already established tradition, but in 100 years will be just as commonplace.
Developments in technology have only driven construction forward, and utilizing new tools streamlines business functions and optimizes efficiency. Younger generations of today have only ever known a world that is rich with technology, where tasks can be completed in seconds.
New Tools in Distribution
For distributors, technology has the potential to fortify productivity and transform the way you do business. While the world grows quicker in pace, new tools are speeding up everyday functions and allowing business owners to complete tasks in seconds.
Getting to know cloud technology
Cloud technology refers to software and services that are powered by the internet or data plans. The cloud allows technology to work on the go and makes it easy to store and integrate information. Cloud technologies give users the ability to access data through any device that uses the internet. This way distributors can open files, use storage, or get information on any device anytime and anywhere.
Softwares like ERP communication platforms and payment software are all examples of cloud technologies that are beneficial to distributors.
Top 5 cloud technology tools for distributors
ERPs
Enterprise Resource Planning (ERPs) are platforms used by companies to store, integrate and manage data and crucial business information. They're often web-based applications that can be accessed remotely. ERPs can be used to store customer information, payment information, or anything else that is crucial to business functions.
How it helps
ERPs can help distributors store and manage their information and serve as a secure database for everything needed to do business. Wholesale distribution is an intricate industry with lots of moving details and ERPs allow business owners to centralize all their information. Without an ERP it can be difficult to keep track of past orders, customer information, or changes in inventory and the risk of information being lost is higher.
Popular ERPs for distributors
Epicor's Prophet 21
Prophet 21 is the leading cloud-based ERP platform for distributors where you can streamline and centralize your information. It's great for a midsized distributor, it provides SCM capabilities and the ability to better streamline the buying process.
Epicor's Eclipse
Eclipse is a distribution software designed to manage supply chain, projects, and inventory.
It is highly customizable and can be used for Electrical, Plumbing, HVAC, and PVF distributors. Eclipse is built with the idealogy that the system needs to work the way distributors work, rather than the other way around.
Microsoft 365
Microsoft 365 is a cloud-based, productivity-designed software that can store data and track progress. This ERP comes with several features including home screen enhancements, seamless update processes, and improved visuals for meetings. Some pros of this software include its security and ease of use.
---
Communication & Text Messaging Software
Texting platforms set up a communication channel where distributors can text employees and customers; take orders, answer questions, or share promotions in a matter of seconds. This frees up congested phone lines and emails and allows business functions to occur in a fraction of the time.
How it helps
The ability to text customers will allow orders to be placed and questions to be answered in seconds. Having a centralized channel for communication will allow distributors to take ownership of every conversation had, boosting accountability and breaking down silos.
Texting has modernized several businesses, allowing them to reach customers and employees quicker and easier.
Popular communication technologies for distributors
Prokeep
Prokeep is a text messaging software that text-enables your main phone line, allowing distributors to reach employees or customers in seconds. This way orders can be placed via text, freeing up time for counter associates and allowing work to get done quicker. Prokeep is used in 50 states, 10 provinces and 2 territories, serving to better connect distributors to their customers.
Today, many contractors in the middle of a job don't want to make a phone call to place an order. They want to be able to send a text message in seconds and find out if you have the part they need. Statistics indicate that 98% of texts are read while only 42% of emails are opened. Through text messaging you increase your speed in communication, and your likelihood of reaching a larger population of customers.
---
Logistics & last mile delivery
Last-mile logistics or last-mile delivery is the transportation of goods from a distribution center to its final delivery destination with the goal of delivering packages as quickly and cost-efficiently as possible. "Last mile," refers to the last step of the journey: finally landing on a customer's doorstep after traveling from the warehouse to the back of a truck, to its final destination.
How it helps
Last-mile delivery is an innovative way to increase the speed and efficiency of order delivery. As businesses grow and distributors optimize their business functions, this creates a more streamlined workflow and can make deliveries fast and easy.
Popular logistics technologies for distributors
Curri
Curri is a logistics and last-mile delivery company that helps distributors deliver supplies quickly and efficiently.
Curri calls themselves the Uber Eats of warehouse-to-site material deliveries. Through the Curri app, distributors can utilize a gig-fleet of trucks to deliver a number of materials to their contractor's site locations. This allows companies to get materials out quickly, satisfy customer expectations in a supply chain restricted ecosystem, and focus on core business without allocating staff and resources to delivery.
Dispatch
Dispatch provides business-to-business, on-demand, last-mile deliveries. Dispatch has networks of drivers in over 50 cities around the United States that serve the wholesale industry from Enterprise level all the way down to legacy, family run stores. Beyond the ease of delivery, they also provide reporting visualiations in their delivery management software as well as an open API to connect your other systems.
---
E-commerce
Electronic commerce, or E-commerce, is the buying and selling via the internet. This way sales can take place in seconds, without ever having to meet or speak with someone. Younger generations in the workforce have likely been employing e-commerce for significant portions of their lives. As your business grows, utilizing e-commerce will make you more efficient and allow you to reach a wider population of buyers.
How it helps
More and more businesses are moving partially or totally online, offering contractors the ability to make purchases at their convenience. Incorporating e-commerce into your business model allows your clients to have more options when doing business, and gives them the ability to choose how they would like to make a purchase.
Popular e-commerce software
Unilog
Unilog is a business-to-business, eCommerce software that enables you to manage your business functions digitally or via a mobile app. Unilog offers features such as integrations, analytics, content management and more. With a mission to help mid-market B2B companies take on Amazon and other Enterprise competition, Unilog offers an affordable price point, unique content-building tools for a more detail-oriented SKU list, and inherent mobile optimization.
Cash and Payment Software
Using payment software eliminates any delays and human errors in payment. The final step of completing any purchase or project is typically receiving payment, so lags or mistakes can be an added headache to business owners looking to move forward in their work. Using payment software breaks down any miscommunication or dispute about what payments should be, allowing your customers to know costs upfront, and pay you instantly when it's time.
How it helps
Late or inconsistent payments have the ability to completely derail your business and is a frequently occurring problem for a lot of distributors. 47% of companies surveyed recently one in 10 payments go out late. These delays are often caused by slow data entry, insufficient documentation, poor lien wavers, compliance issues, or more. Without a means to effectively pay, projects won't be completed on time and customer relationships will be hurt.
Levelset
Levelset is a payment software through which you can receive payments, manage waivers, and finance materials. This tool eliminates lags in payment and allows you to finish off your projects in seconds. Levelset fights slow pay and lets you avoid losing cash through claims and liens.
Levelset helps contractors and suppliers take control of their payments. Over 500,000 individuals connect using Levelset's cloud-based platform to make payment processes easy and stress-free. Users can exchange payment documents like lien waivers, pay applications, and preliminary notices. Levelset offers transparency, allowing you to see a complete picture of who is on their job and all the necessary knowledge needed to pay effectively.
With levelset you can easily escalate late payments by sending friendly payment reminders or demand letters with a processing link. You can also receive automated alerts when a claim or lien deadline is approaching and file quickly for the right paperwork.
Miscellaneous Business Services
There is a variety of new tools available for issues that business owners may have never anticipated. Examining the services available may offer you different perspectives and strategies for roadblocks facing your organization.
How it helps
Taking advantage of innovative services designed for business owners can bring in other perspectives and help you overcome roadblocks that alone may have been nearly impossible. A business is a working organization and utilizing services tailored to solve specific problems will help you succeed in the long run and grow at a faster pace.
Popular Miscellaneous Services
HMI Performance Incentives
HMI Performance Incentives is a service designed to create effective, incentive solutions. They offer programs geared to help you boost profit margins, increase customer or employee engagement, and capture market share.
HMI's incentive programs follow a four-stage process to evaluate your incentive program: explore, envision, execute, and evaluate. First, they explore your business practices, design a blueprint to reflect your needs and goals, implement the program and monitor its progress, and finally evaluate the ongoing program and how it is assisting you in meeting your goals.
Distributor Marketing Management, Inc.
Distributor Marketing Management (DMM) is a firm that designs personalized marketing models for distributors, specializing in direct mail advertising, incentive promotions, and other marketing tactics. They represent over 100 distributors with over 1000 locations nationwide.
Adopting technology and moving business forward
A younger workforce will have different communication needs, and as they begin to dominate the population, the construction industry will need to keep up. Younger generations of workers are accustomed to text messaging and the speed and efficiency that technology brings. Business owners hoping to stay ahead will need to continue to develop alongside the quickly evolving workforce.
See more: