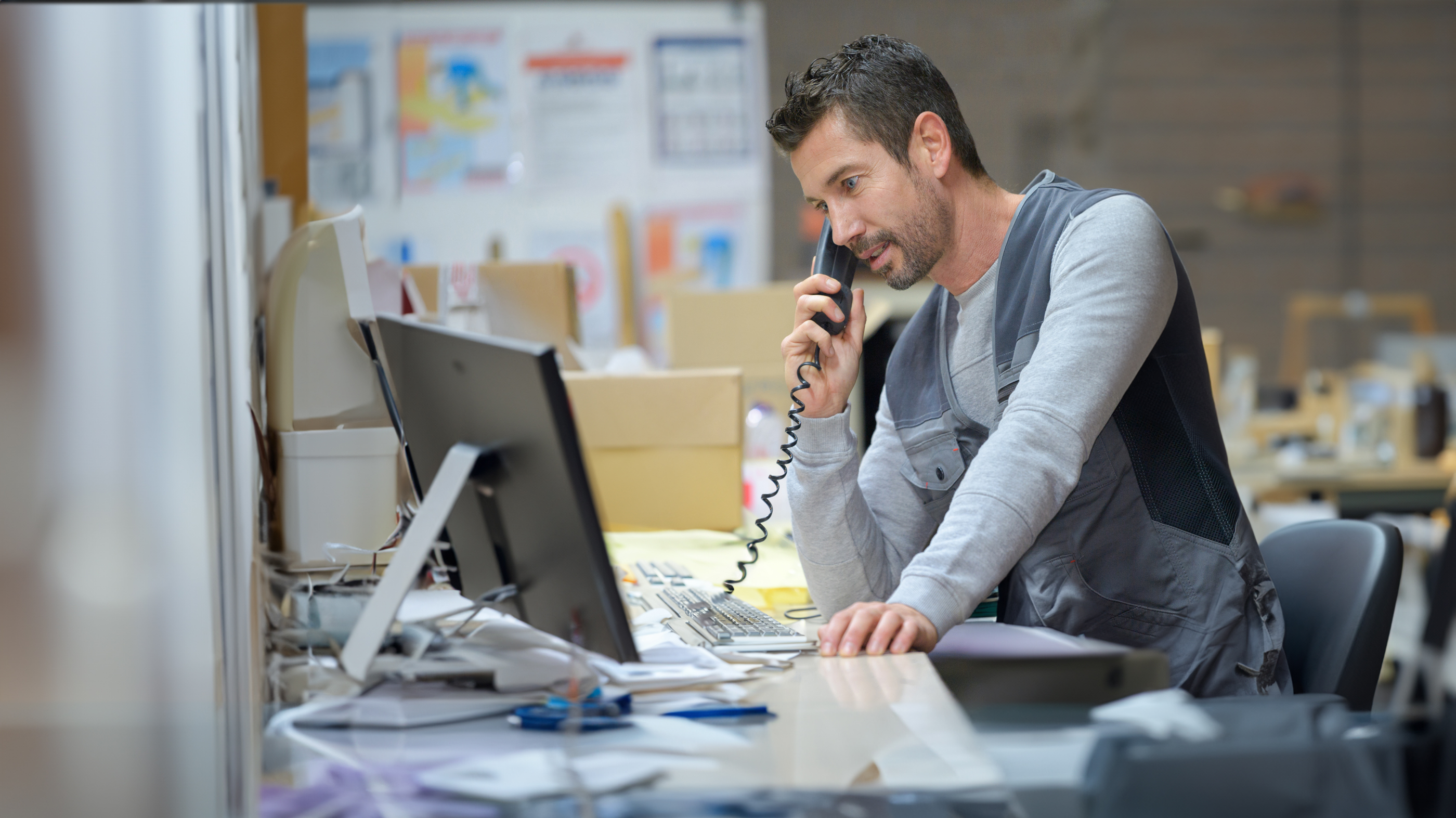 Tired of Constant Calls During Busy Hours? How to Reduce Call Volume and Stop Missing Sales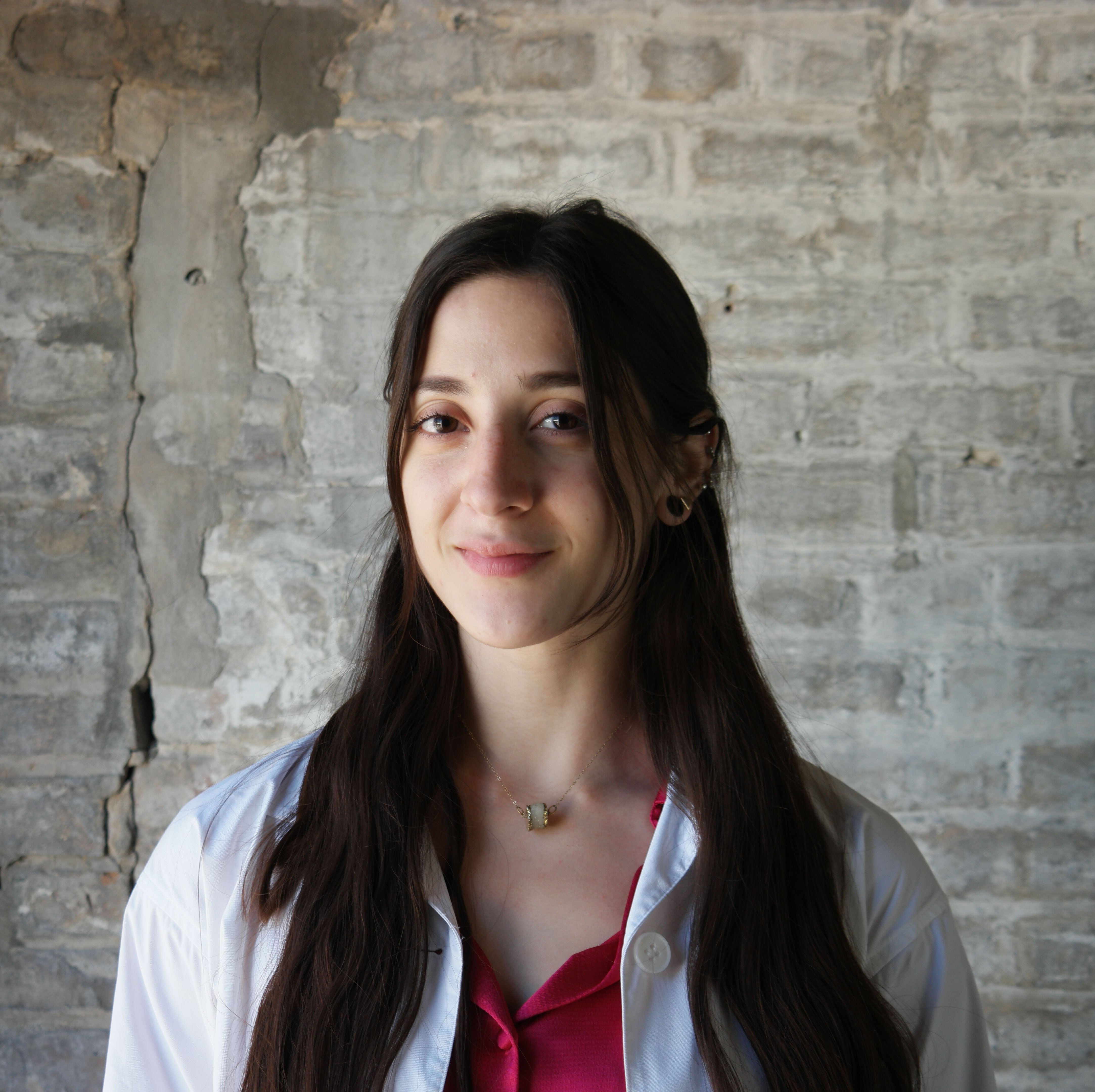 Written by Erika M. Torres •
Oct 12, 2023 •
Busy hours at a distribution branch can be overwhelming, especially if the phone is ringing nonstop. With heavy phone congestion, counter reps are taking time away from in-store customers, and customers on the phone are stuck waiting on hold. This creates a frustrating experience for everyone and a loss of sales opportunities that can deeply impact your company's bottom line.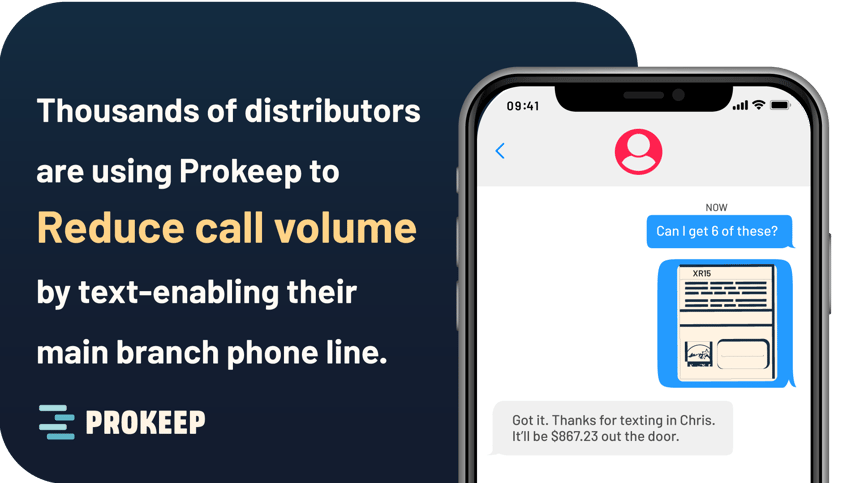 Texting as a Preferred Means of Doing Business
According to an HMI Report, Contractors Speak Out, over 97% of contractors want to do business with their distributors via text message. Prokeep's communication solution text-enables your business's main phone line so customers can easily text in orders or pictures of parts for quick and accurate service. By implementing a texting channel, you are reducing hold time with the simple phrase, "Can you text me a picture?" and freeing up phone lines for a better customer experience and optimal sales service.
Easy ways to use Prokeep to reduce call volume and stop putting customers on hold
Thousands of distributors use Prokeep every day to streamline their sales process and make ordering easier for their customers by:
Automating Order Update Text Messages - Keep customers informed on the status of their purchase so they don't need to call your branch to ask questions about their order.
Enabling Picture Text Messages - Your reps are wasting time deciphering "whatchamacallits" when customers call in trying to place an order or get technical support. With a simple snap of a picture you can accurately and quickly get your customers the information they need.
Updating On-Hold Messaging - When you must put customers on hold, inform them during your automated on-hold message that they can be serviced more quickly by texting their question or order instead of waiting on hold.
How Distributors Are Reducing Call Volume To Make More Sales
Kyle Westphal from Mobile Winsupply reduced call volume with Prokeep, consequently cutting down hold time for customers and making it easier for his team to do business.
---
The Prokeep Solution
Prokeep is a comprehensive customer data and messaging hub. By creating a shared dashboard for incoming and outgoing messages, Prokeep creates a centralized workstation that allows teams to manage more conversations and automate service updates. Plus, with Prokeep's integrated marketing and CRM solutions, your team can put customer data into action to drive more sales and build stronger relationships.
Want to learn more? Get a demo
See more: