Labor Shortage Strategies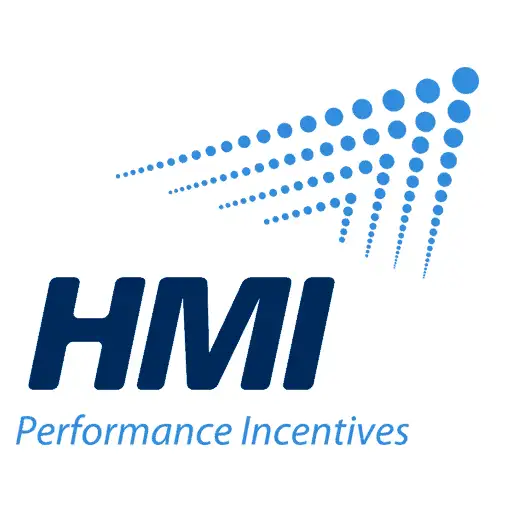 Written by HMI Performance Incentives •
Nov 14, 2022 •
4 Ways to Tackle a Labor Shortage with Incentives
If there's one challenge for the B2B landscape on our minds right now, it's the ongoing nationwide labor shortage. In the wake of the COVID-19 pandemic, the "Great Resignation," as you might have heard it called, led to a massive restructuring of work life for Americans. A survey from McKinsey last year found that 53 percent of employers were experiencing greater voluntary turnover than they had in years prior, and 64 percent of those employers expected those higher levels to remain the same or even increase in the coming 6 months.
And not only were workers resigning in droves, but there aren't many people for employers to hire in their place. Unfortunately, generational and cultural shifts around work in the skilled trades have led to employers struggling to find new, skilled talent to replace the vacuum left by the retiring Baby Boomer generation.
If you're a wholesale distributor, with all of these forces affecting your ability to bring in and retain new talent, you might be wondering how to make your business more attractive to the workforce. We've got some ideas. Here are 4 ways you can make use of incentives to combat the challenges of the current labor shortage.
Bring Your Program Inside the House
Let's start with the most basic strategy first: run an incentive program for your internal team. When we talk about incentive programs, we often default to thinking about channel programs that reward your external partners for purchasing more product from you.
But internal incentive programs can be equally powerful in their own way, not just for employee retention but also for recruitment. A competitive salary nowadays is "table stakes" amid low demand for jobs. Workers – particularly those of the younger generations—are looking for jobs that will help them advance their careers, and for workplaces that feel like they have a positive and rewarding culture.
Sales Incentives are a great place to start. Just as channel programs encourage your external partners to purchase a higher quantity, frequency, and diversity of product, sales incentives encourage your internal team to sell more and better to their accounts. But there are reasons to run an internal program beyond the ROI (although the ROI is there, don't get me wrong).
Employee incentive programs build loyalty. They make your team members feel recognized and appreciated for their hard work. They create an atmosphere of healthy competition that both motivates better performance and makes employees feel like they're part of a culture. If you incorporate eLearning and enablement initiatives into your program that help them build their own skills, they'll feel that the program is benefiting their own careers as well as your business.
Bottom line: if you invest in your employees, they'll feel more invested in you.
Make 'WFH' Work For You
The pandemic brought a fundamental shift in the way we visualize work, with many workers moving to the work-from-home model. Even if your business has returned to your pre-pandemic office space, the WFH floodgates have been opened. Rather than a rare perk, opportunities for remote work are now largely expected for many office jobs. How are you supposed to create a thriving workplace culture and strong sense of loyalty if your workforce is decentralized?
The IRF recently published some research on how incentives can be utilized to create cohesion within a decentralized workforce. 69 percent of managers surveyed reported that they were concerned about employee performance under remote work.
In the survey, incentives were shown to be an effective strategy in encouraging communication and cohesion across a remote workforce. Within the context of remote work, incentives were seen to mitigate isolation and burnout by:
Reinforcing communication channels
Offering experiential, face-to-face rewards
Providing frequent recognition
Demonstrating concern for employee well-being
According to the IRF, their results…
"[H]ighlight the importance of developing a supportive, respectful, and trusting culture. Developing this environment will not only address the key concerns around remote work, it will also boost the effect of incentives and rewards. Incentive program designers should work together with managers to increase communications, collaboration, trust, and overall motivation."
In an environment where employees are physically and geographically detached from their company, incentives can help create a sense of connection that increases employee retention.
Help Your Channel Out
As a distributor, being able to anticipate the needs of those in your channel is a key driver of success. Maybe you've got everything under control labor-wise, but what about your channel partners? How might you be able to help them in this area?
Think about how you can get creative with your incentive strategy. Once you have the program structure set up, you'd be surprised at all the directions you can go with it.
Here's an example: say you run an incentive program where your participants are the key decisionmakers (presidents, owners, etc.) of your dealer partners. Rather than focusing on rewarding that specific, individual dealer principal, you might reward them a sum of points as a gifting opportunity. Those points can then be distributed to their staff as rewards, to help out with their own employee retention.
The benefits here a much like the benefits we've already talked about, but now they're extended down your channel. First, your channel partners will be able to build employee loyalty among their own internal teams. Second, they'll have a stronger sense of loyalty to you. You've effectively taken a "win-win" scenario and turned it into a "win-win-win."
Reduce Your Cost to Serve
But WFH strategies might be irrelevant for a lot of the skilled labor positions that require on-site boots on the ground. Let's say you're still having trouble with hiring talent and you're not expecting that to get better anytime soon. Rather than focusing on recruitment, you might instead look for strategies that mitigate your cost to serve.
If you're a wholesale distributor, many of the most important roles in your team require years of skill and experience to do right—fielding customer inquiries, shipping, installation, maintenance, etc. The skill required leads to a fairly high cost to serve, and if you're short on skilled labor to perform those jobs, your business is going to be seriously impacted.
One incentive-based solution is to look for ways to encourage behaviors that lower your cost to serve. For example, you might offer rewards to your channel partners for utilizing your eCommerce offerings, or for picking up an order at will-call rather than having it delivered. Behaviors like these reduce the cost on your end while making your channel partners feel appreciated for their loyalty.
Conclusion
Recognizing a labor shortage on this scale is easy. Dealing with it is hard. Fortunately, incentives offer us a way of approaching the problem from a variety of different directions. Whether you're building internal loyalty, differentiating yourself in recruitment, mitigating costs, or strengthening ties in your current channel, incentive strategy creates opportunities for navigating the complex post-pandemic world.
ABOUT THE AUTHOR:

Lincoln Smith is the CSO at HMI Performance Incentives and has over 20 years of experience helping manufacturers, distributors, and service companies design award-winning performance incentive strategies that motivate sales organizations and channels to accelerate growth and enhance customer engagement.
See more: