Whether you're popping into the warehouse to check on an order or stopping for gas after visiting a customer, you aren't always at the counter computer. The Prokeep Mobile App allows you to access and use Prokeep from anywhere and on-the-go. Quickly snap and send pictures from your mobile phone, access threads faster and more conveniently, and manage conversations away from the counter.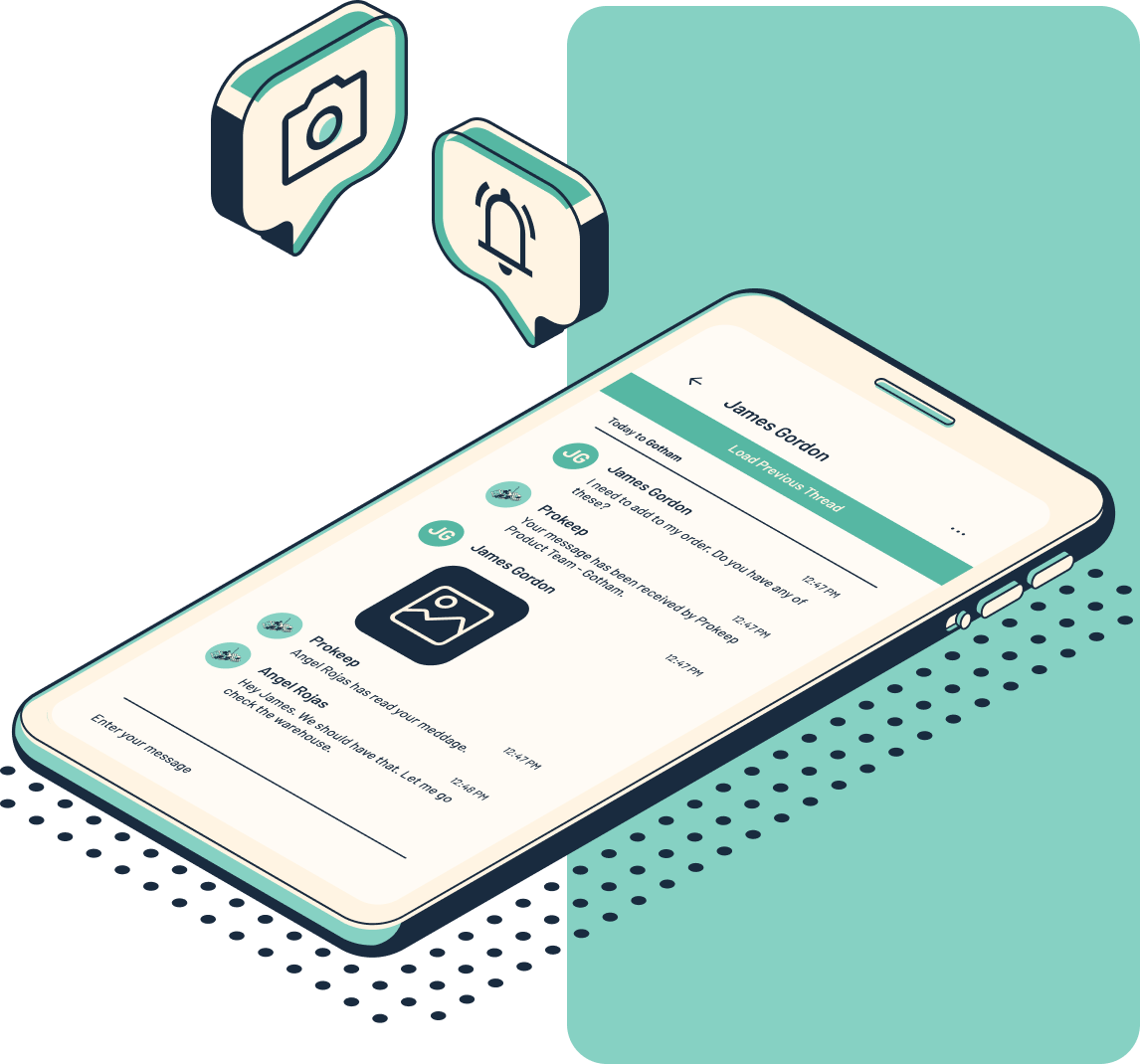 Top Advantages
Messaging on-the-go
Whether you're a sales rep on the road or you're out in the warehouse, the Prokeep Mobile app lets you create, check, and respond to messages when you're not at the counter.
Snap and send pictures
Need to take a picture of a part or send over a serial number? With the mobile app, taking a picture on your phone and texting it out from your branch number is quick and easy.
Delivery notifications
Prokeep's Mobile App lets the driver send a message or picture to the customer to notify them of the delivery and to make a record of the delivery.
Other key advantages you'll love

Better visibility for managers
Managers and admins can monitor the Prokeep inbox to ensure all messages are managed.

'Do Not Disturb'
Leave work at work. Turn on Do Not Disturb to mute all notifications.

After-hours messages
Set automated after-hours messages to capture conversations for the next day and provide a line for emergency contact.

Transfer a thread
Sync conversations between outside sales and counter reps or across branches to keep business rolling.

Push notifications
Get alerts when a customer texts in, a conversation is transferred to you, or a colleague sends you an internal message.

Keep it personal
When a thread is claimed, the customer sees who's responding so your team can continue to build on personal relationships.
Explore other features that compliment the Prokeep Mobile App