Save time with automated order pickup instructions
When you take advantage of this integration, you'll be creating a seamless channel of communication that automatically sends your customers pickup notification text messages as soon as you close the locker door.
What information is automatically texted in the Apex order notification?
Customer information regarding their order is sent to maximize efficiency, accountability, and to enhance your customer experience. With every automated "order ready" notification, your customer will receive:
Their order number
A status message
The locker number
The barcode/QR code to open the locker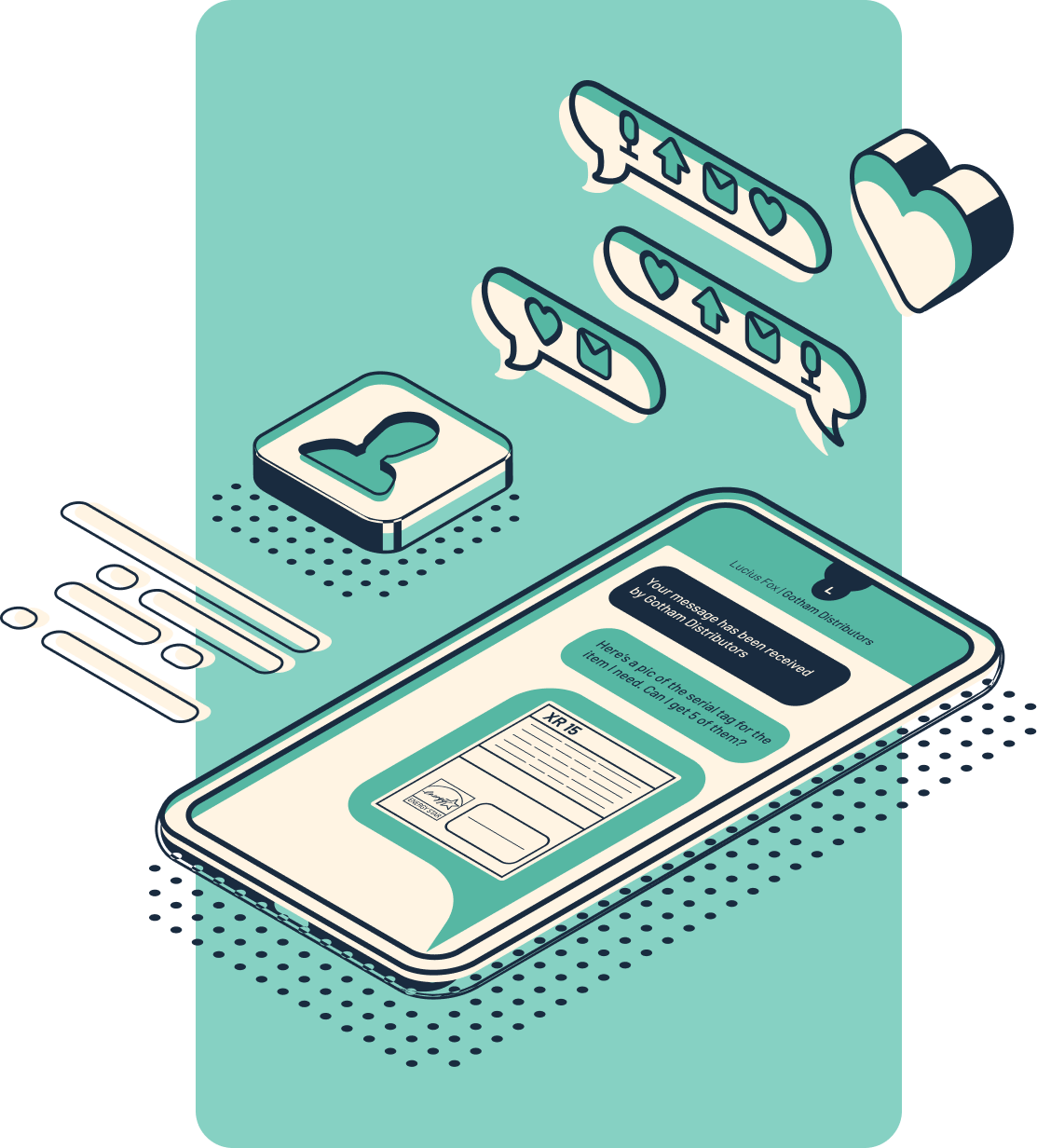 2-way communication
Unlike other text notifications, your customers can reply to an order update text message. When a customer responds to a notification, their question or concern goes straight into your Prokeep inbox and can be claimed by an available representative so that every line of communication stays personal.