Customer Experience Software Built For Distribution
Prokeep cuts down work time and empowers distributors to serve their customers faster — adding sales through centralized communication, improving the customer experience with better insights and more engagement, and adding productivity through systems automations.
Distributors are growing with Prokeep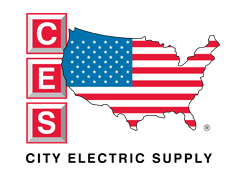 [There are] potentially 20 instances daily that Prokeep has saved about $300 on average. That is $6,000 a day!
Joel Rhodes
Admin - Johnstone Odessa

"Calling every customer when 12,000 orders arrive is not an option. Prokeep cuts down that time and bridges that gap."
Corey Fehribach
Manager of Operational Excellence - Yancey Bros.

Prokeep has allowed us to provide outstanding customer service and reach more of our market faster than I ever anticipated.
John Crognate
Regional Branch Manager - APR Supply
Create more sales opportunities and increase average order value
Grow your business by turning communication into commerce. Prokeep centralizes communication, payments, and customer data into one easy-to-use workspace built for growth.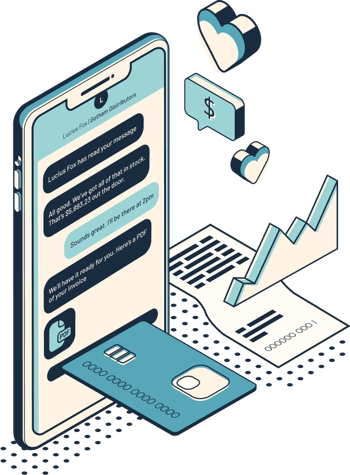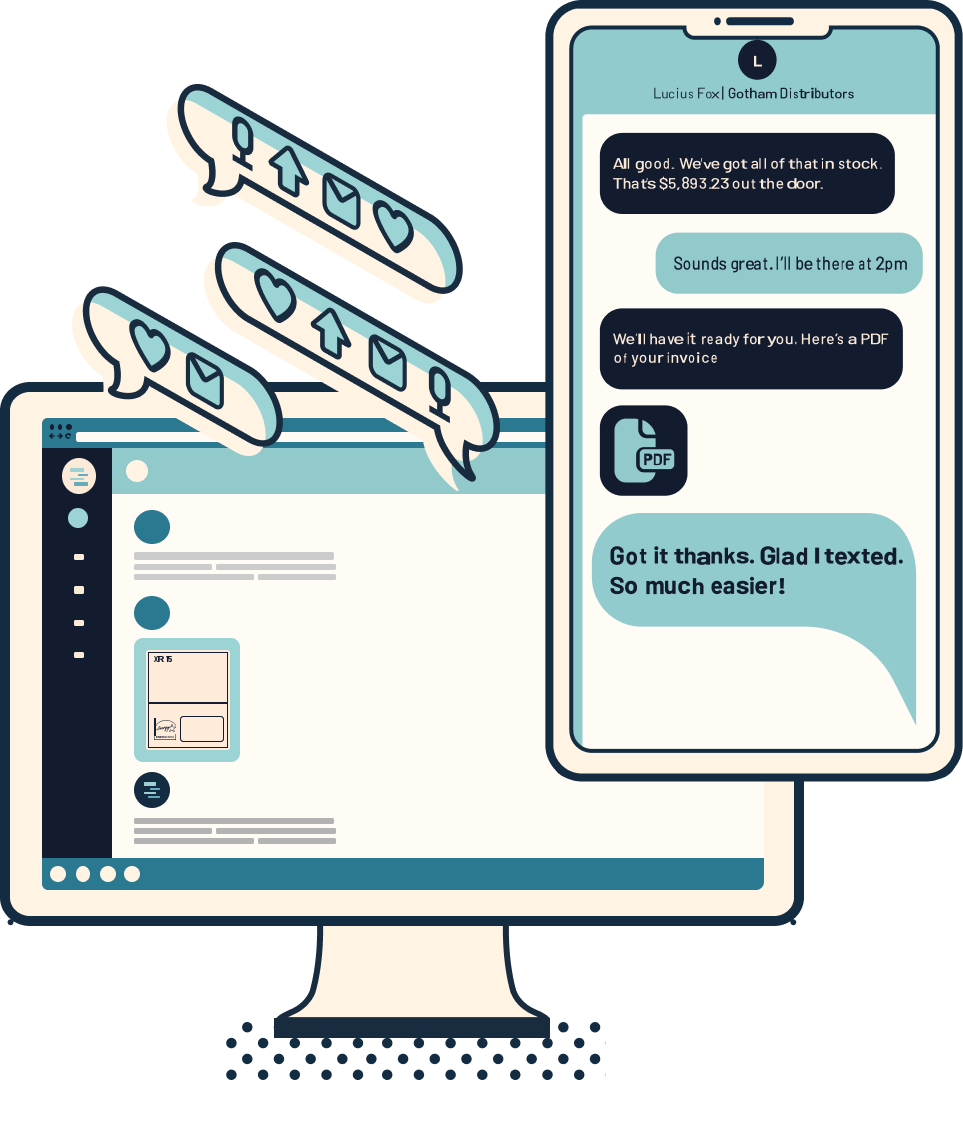 Transform your customer experience
Treat all of your customers like VIPs by delivering consistently fast service no matter your customer's preferred channel of communication. Build better relationships with 2-way text promotions, easy payments, and automated order status updates all from any computer or from the mobile app.
Connect the technologies you need to succeed
Avoid duplicating work, order errors, and tedious tasks. Prokeep connects to your vital systems so that all of your data is synced and your other tools are supercharged with the power of Prokeep.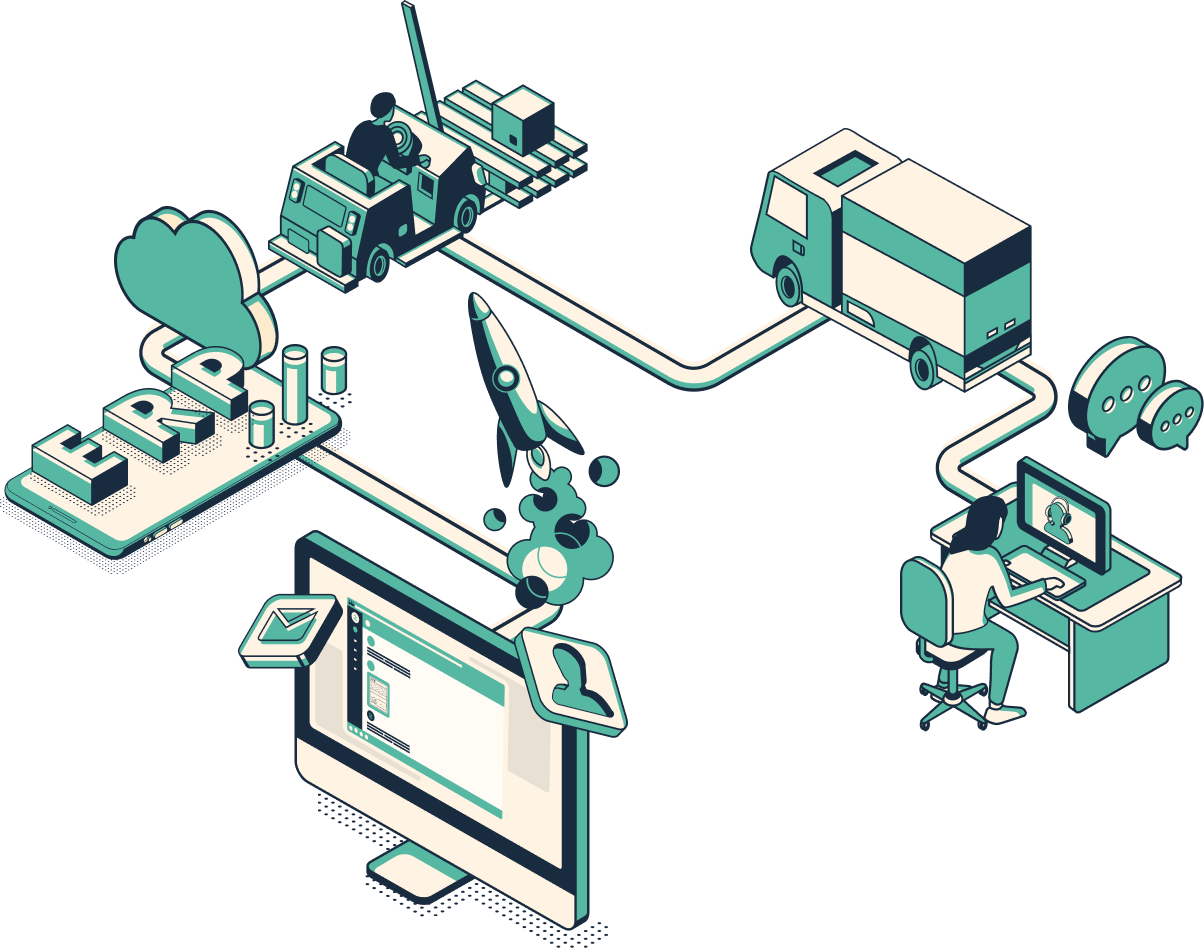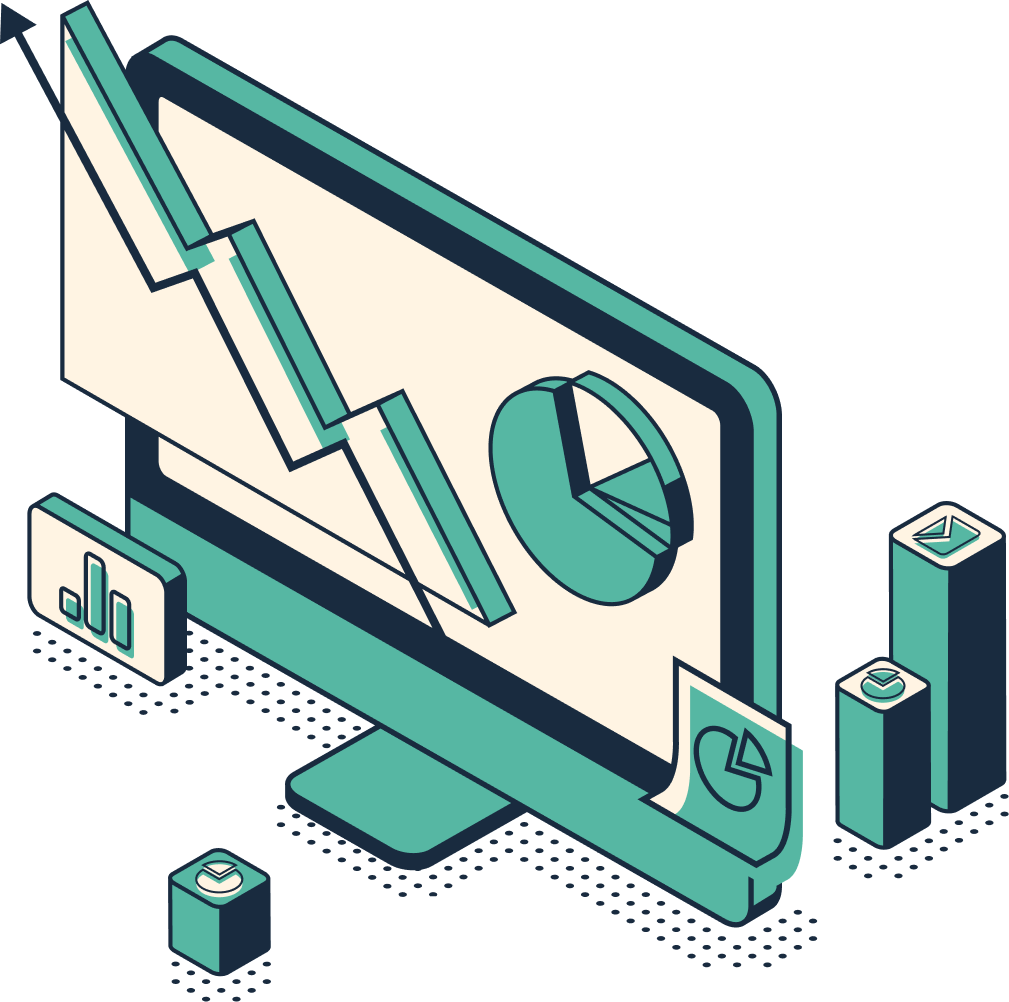 Increase workforce productivity & accountability
Build better customer intelligence and start getting more out of your workday. With Prokeep's CRM, customer and company conversation records are kept in a single record accessible by your whole team so there is never a miscommunication and always an up-sell.
Prokeep's connected toolkit
for enhanced service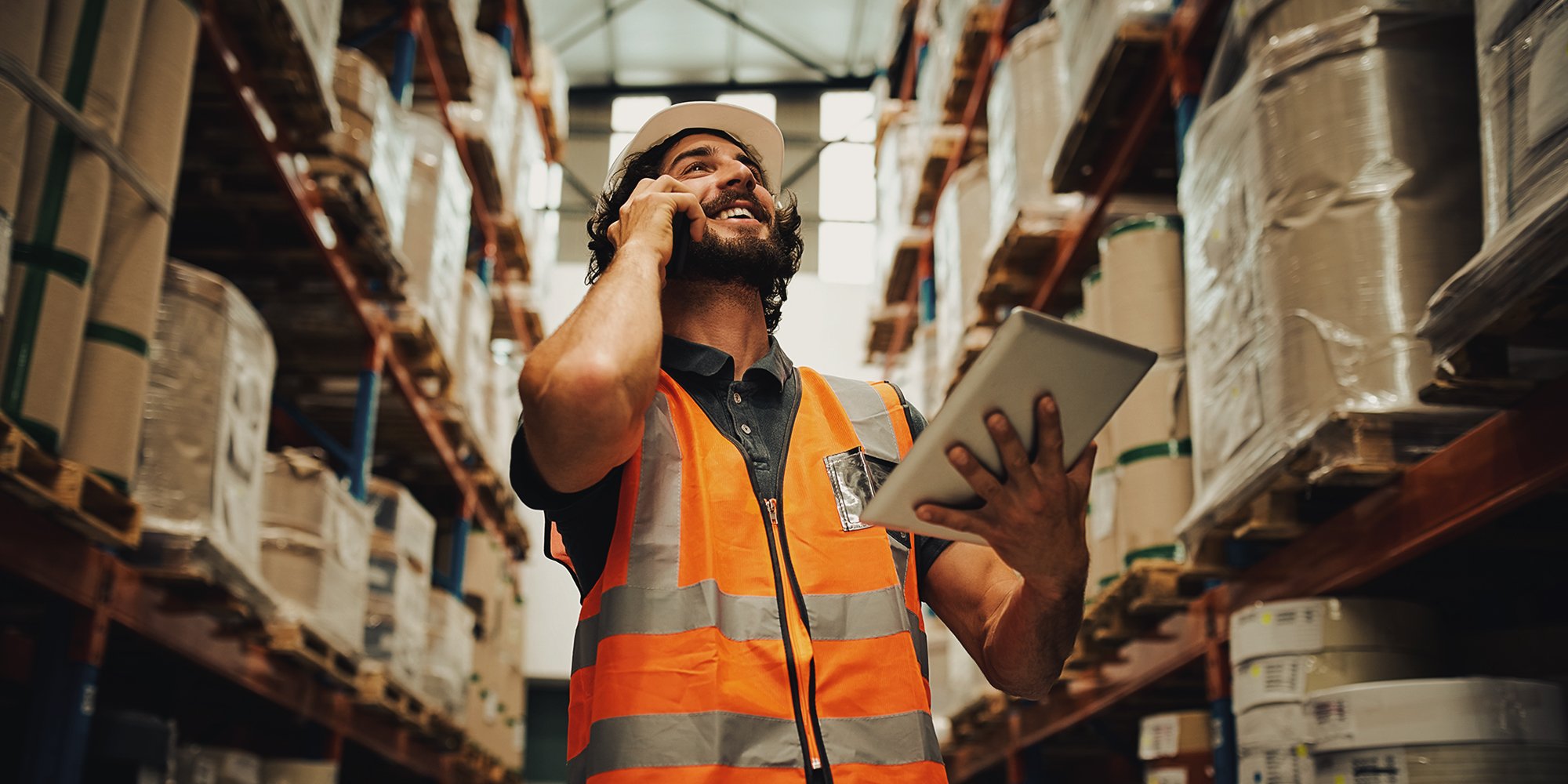 How to Grow Your HVAC Distribution Business and Meet your Goals in 2023
For those looking to expand their companies and meet all of their goals in this current day and age, with proper planning and execution, there are steps you can take to set your organization up for success.