Prokeep Makes Connections Across the Country this Summer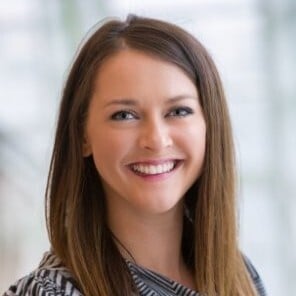 Written by Tara Gray •
Oct 17, 2022 •
As we move into the fall we get to reflect on all the memories made this summer, connecting with distributors, manufacturers, and contractors from across the nation. Prokeep attended a great deal of conferences, live and virtual, from California to Kentucky. At these events our team was able to put faces to names, connect with others in our industry, and shake hands with the very individuals whom we get to help every day.
As a communication platform, we know the importance of real, in-person connections. And after two years of no events, our team has enjoyed nothing more than getting back out there.
Summer Events
This summer our team left the heat of New Orleans and Atlanta to travel the country, shake hands with our partners, and present some Prokeep news as we added new integrations and updated our features based on distributor needs. Here are some of the events Prokeep made an appearance: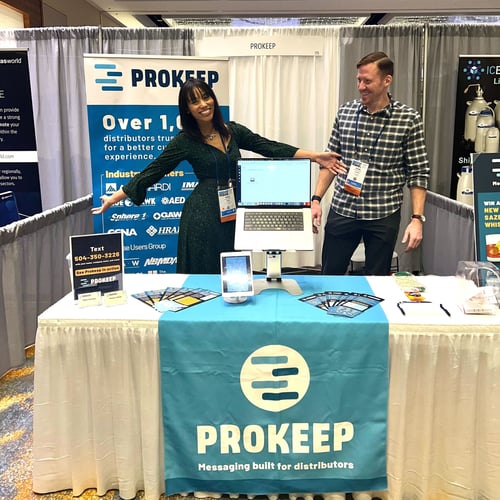 City Electric Company Conference - Orlando: June 17-19, 2022
Sphere1 Webinar - Virtual: June 23, 2022
GAWDA Intro Webinar - Virtual: June 28, 2022
AED Leadership Conference - Denver: August 15-17, 2022
Prophet 21 Annual Conference - San Antonio: August 29-31, 2022
Eclipse User Group Encounter - Louisville: September 11-13, 2022
LMC Webinar - Virtual: September 13, 2022
Hardi Emerging Leaders Conference - San Diego: September 12-14, 2022
AD NAM - Electrical - Denver: September 19-21, 2022
Meeting our Partners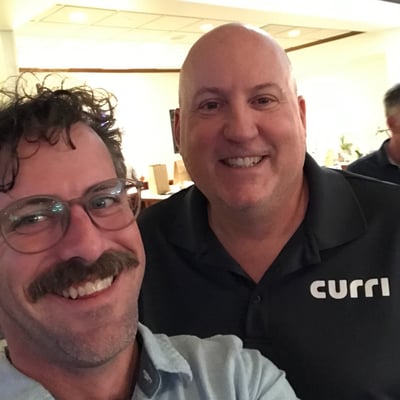 With a bag of Aunt Sally Pralines and a bottle of Sazerac in tow, we got the chance to meet with some of our partner service providers. At both the Affiliated Distributors (AD) conference in Denver and the CGNA conference in Chicago we saw some of our colleagues at Curri, a logistics and last-mile delivery software that serves distributors across the country.
For more on how integrating Prokeep and Curri can make a difference for distributors, check out the Dealer Low Down's podcast.
New Integrations
Amidst the busy events schedule, this quarter also featured some big announcements for Prokeep: integrations with Epicor Eclipse and Prophet 21.
Epicor Eclipse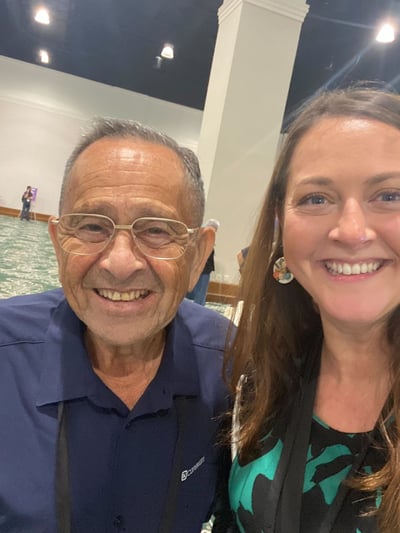 With our Eclipse integration, distributors can set triggers and send out automatic order updates to targeted lists of customers. When an order is updated customers will be automatically notified via a Prokeep message. When customers receive this message they can respond and be instantly connected with a counter associate. This not only keeps customers informed but opens a channel for 2-way communication.
Prophet 21
With our Prophet 21 Contact Sync Integration, any changes made to contacts in either Prokeep or Prophet 21 will automatically be updated in both systems. This integration will scan every 15 minutes for changes and automatically enter them, saving you time and keeping information centralized.
Look for us at these upcoming events:
See more: